I love a good mom time out. Tonight I spent a couple hours of "me time" at Ambiance Nail Salon. Ambiance is my favorite Nail salon here in Cincinnati! The staff is amazing. Everyone is extremely friendly and so upbeat. You can truly tell they care about their customers and are passionate about  making you feel your best. Not to mention, their salons look like beach resorts! The interior design in the salon makes me feel like I am on a fancy vacation. I just love the beautiful chandeliers!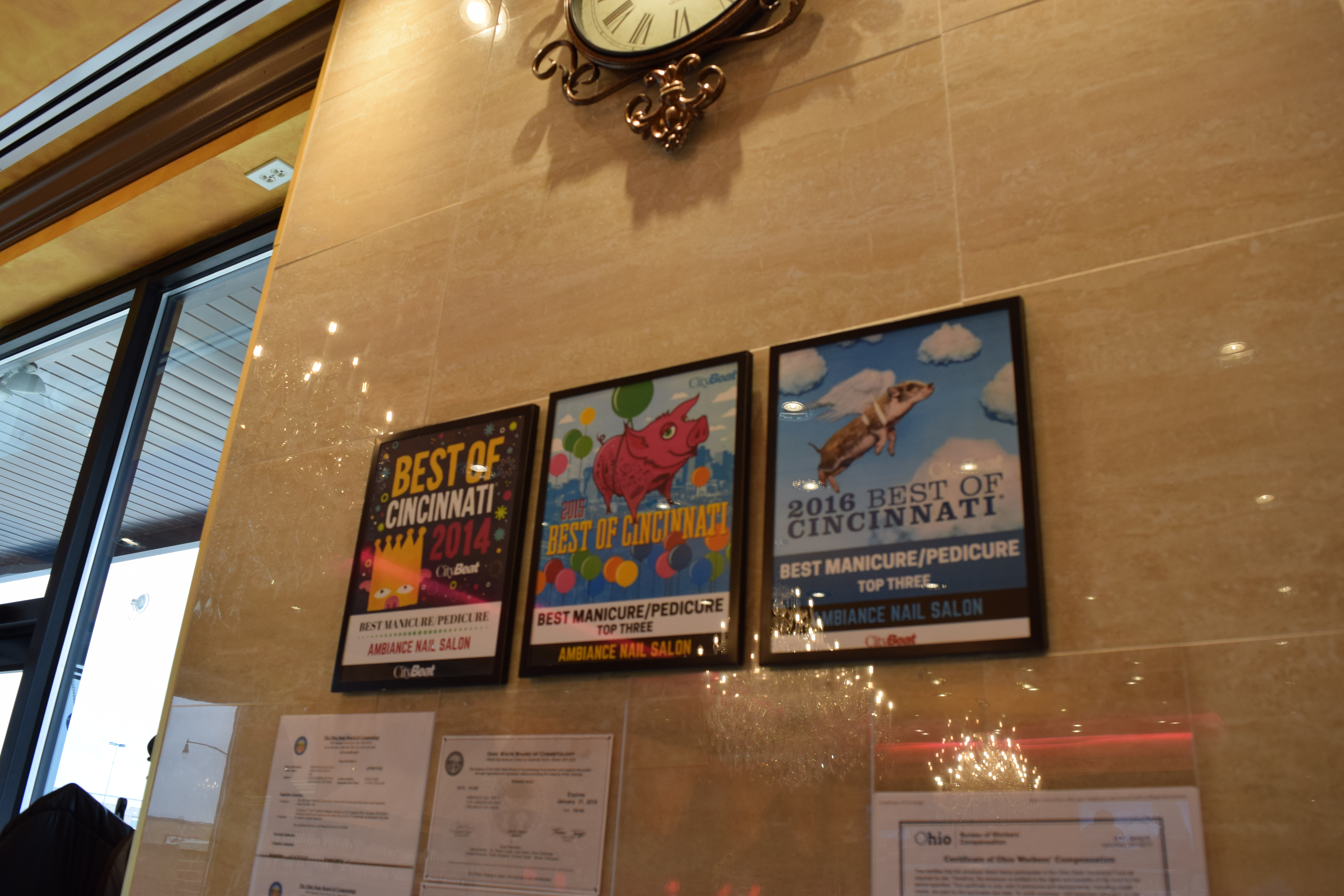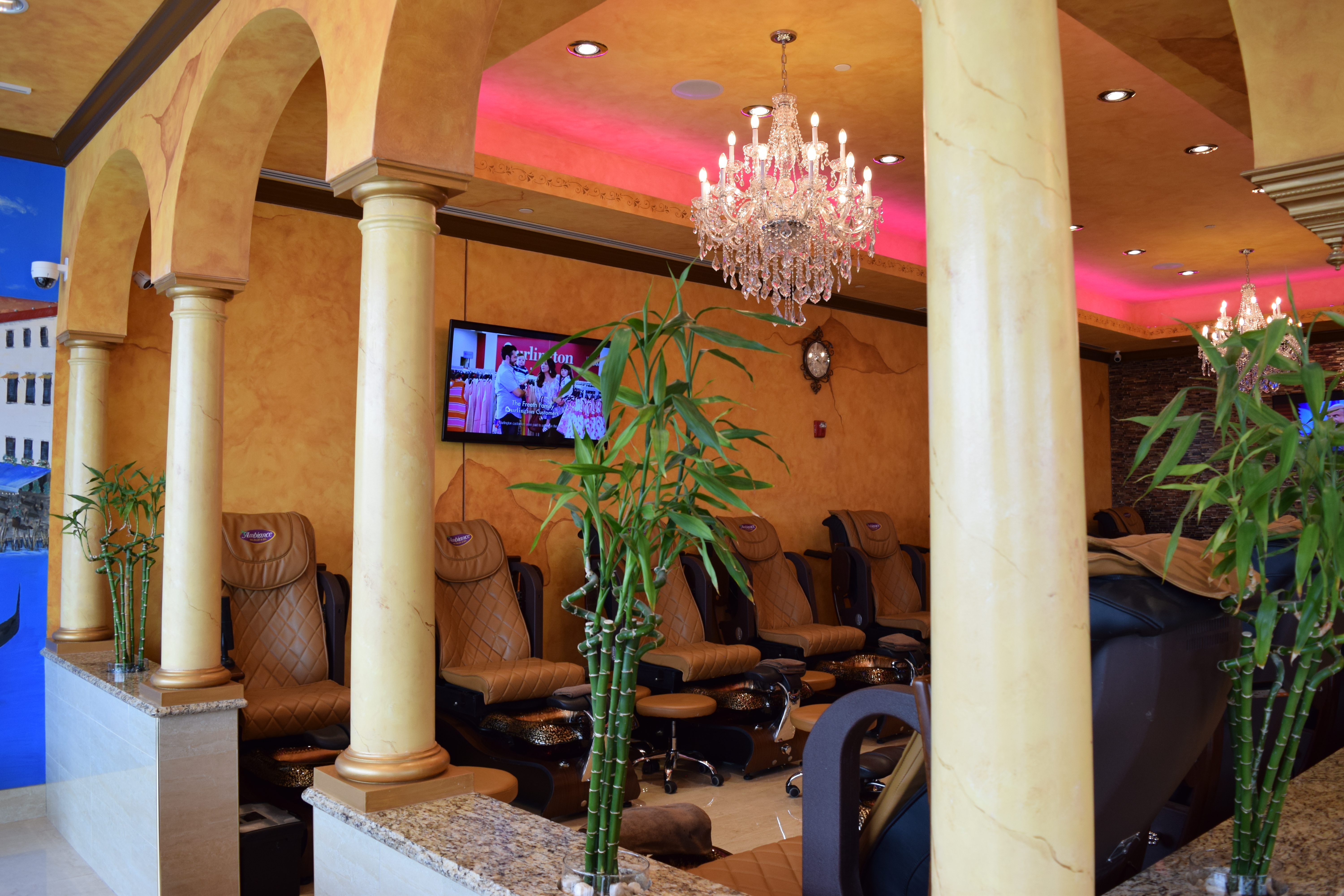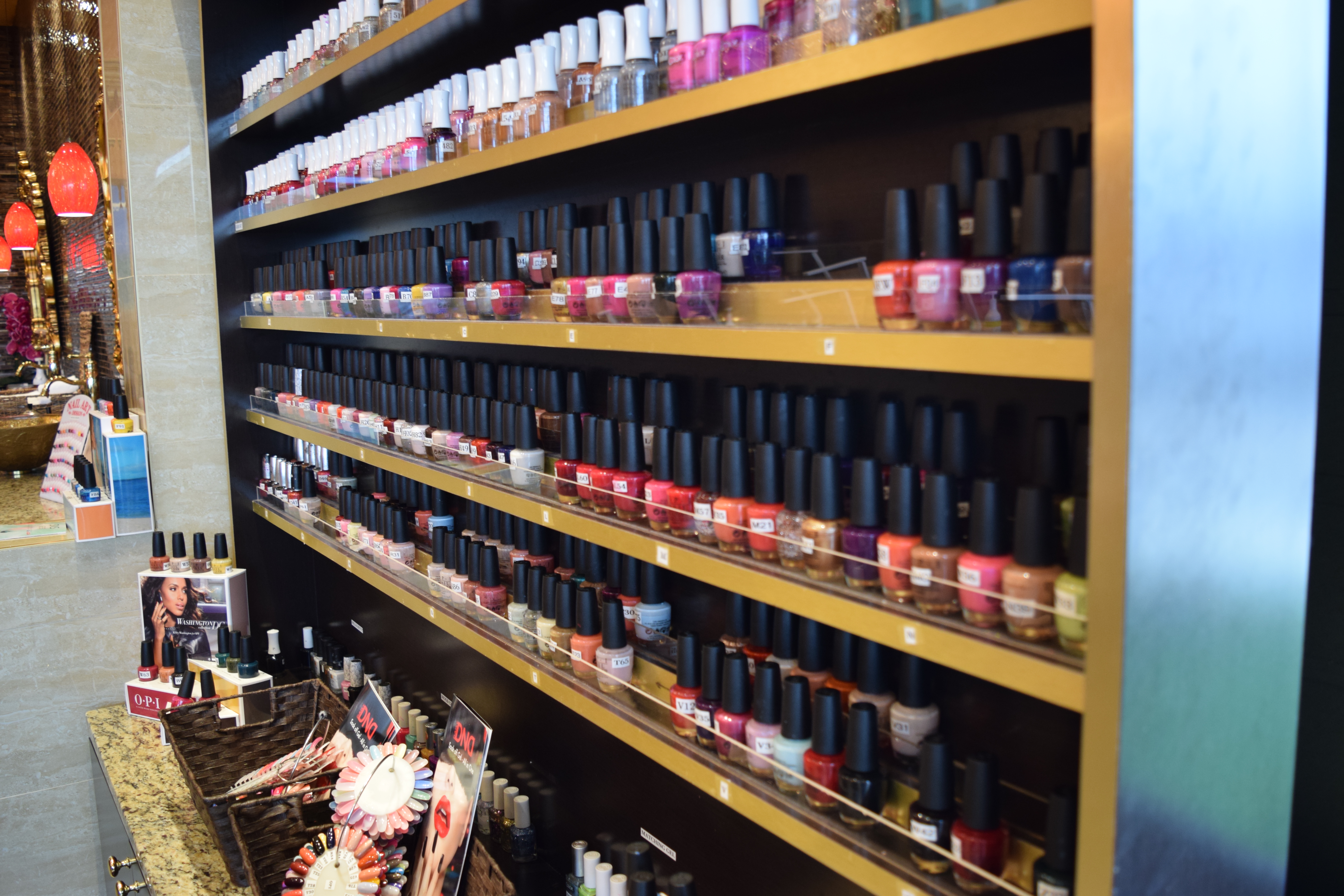 My go-to location is the Ambiance in Oakley. It is located near the new Kroger Marketplace. The newly come up of the Oakley Station is absolutely amazing! If you haven't been over there, you are missing out. So many fun places to shop, dine, and pamper yourself! There is even a Bear Paddle Swim school for the kiddos!
Charlie was my nail technician. We had a great time chatting while he did my mani-pedi. He also welcomed me with a bottle of water…so kind! I started off with a pedicure…perfect for spring! Pedicures are my favorite. I always feel so much better when I leave! There's something about having pretty feet that changes everything…kind of like a new pair of shoes! I picked a cute burgundy-fuchsia color from the new Kerry Washington OPI collection called "popular vote" & I just love this color! While Charlie painted my toes he shared with me so much information on the new SNS technique. I was so excited to learn more about this innovative, healthy option for having beautiful nails!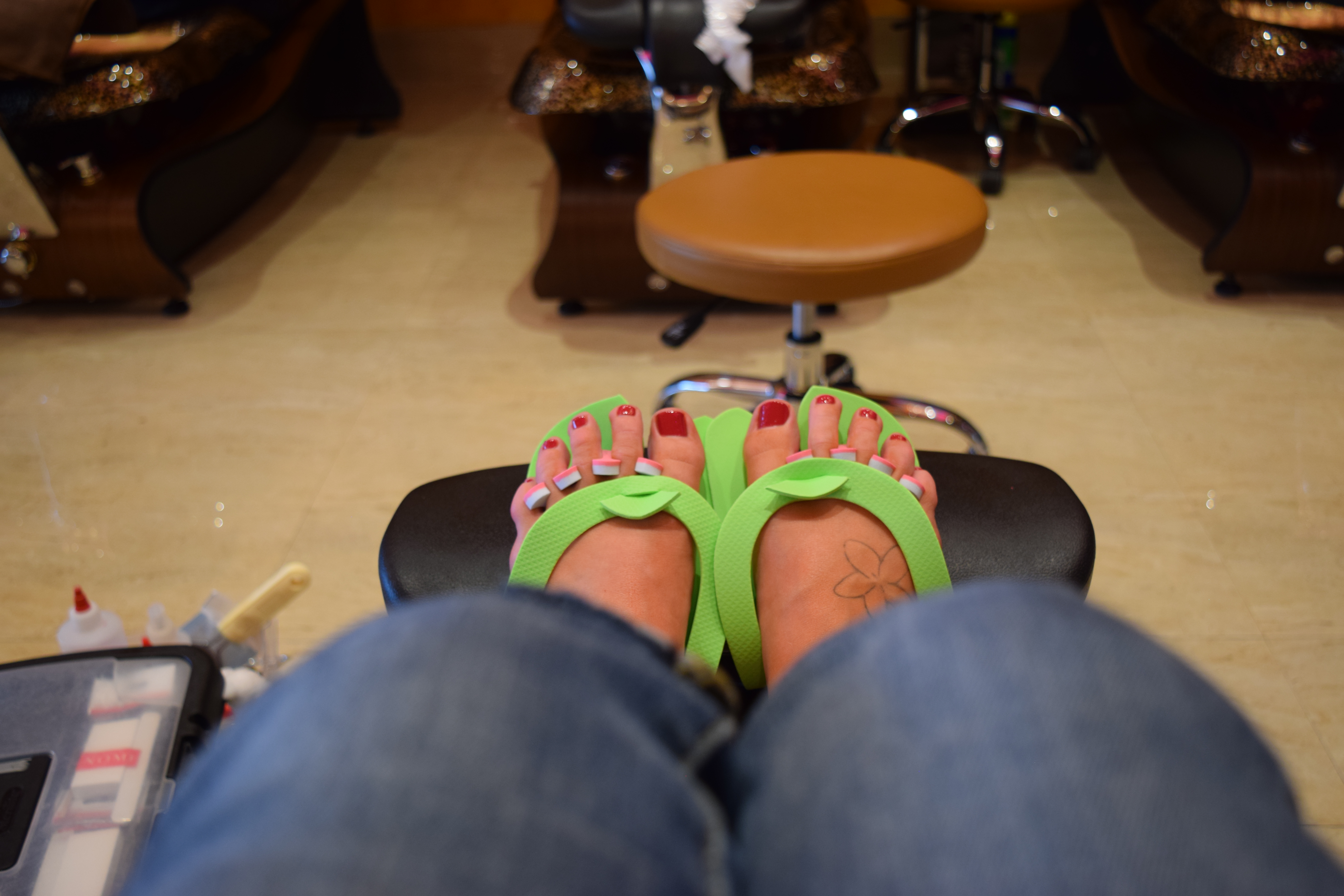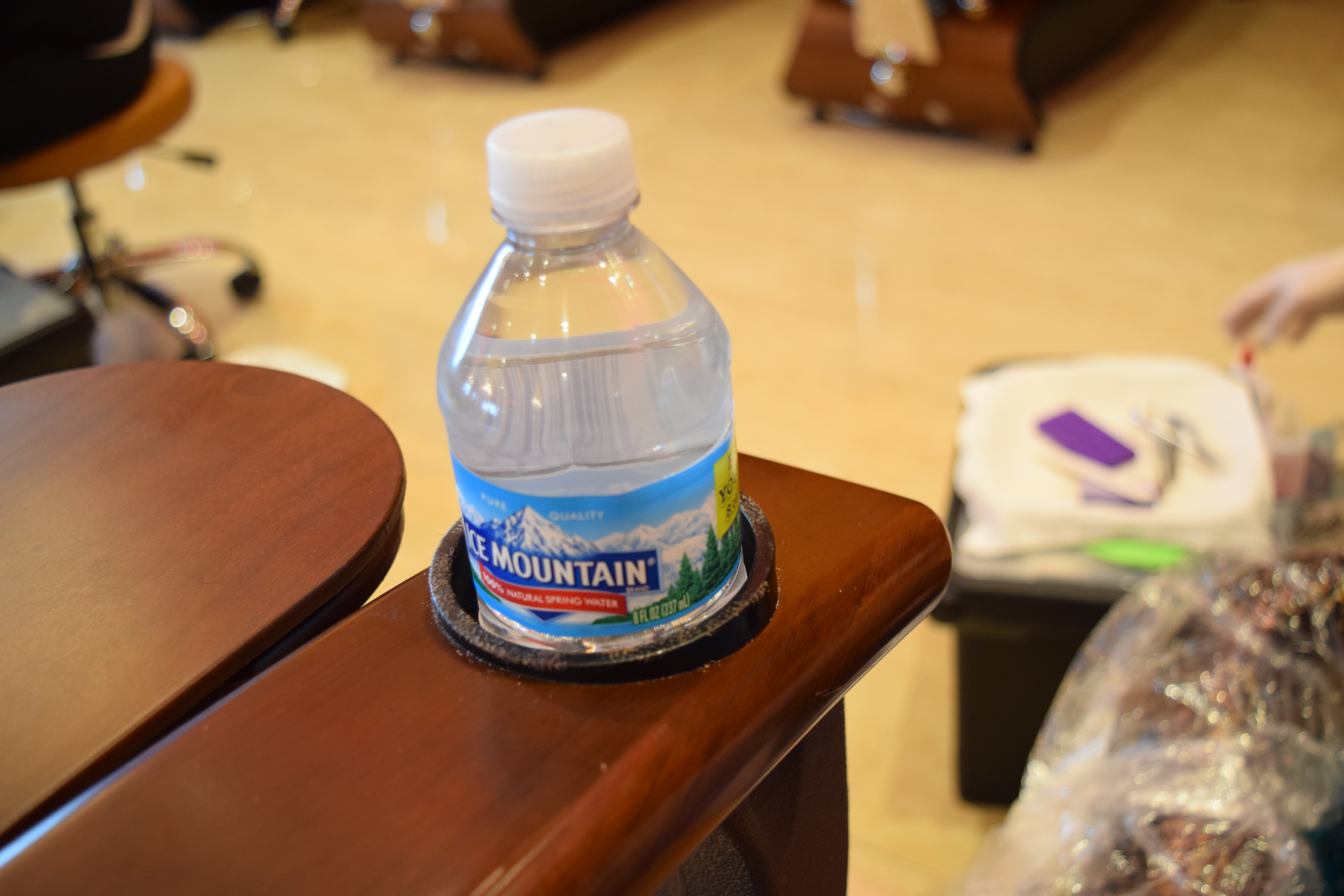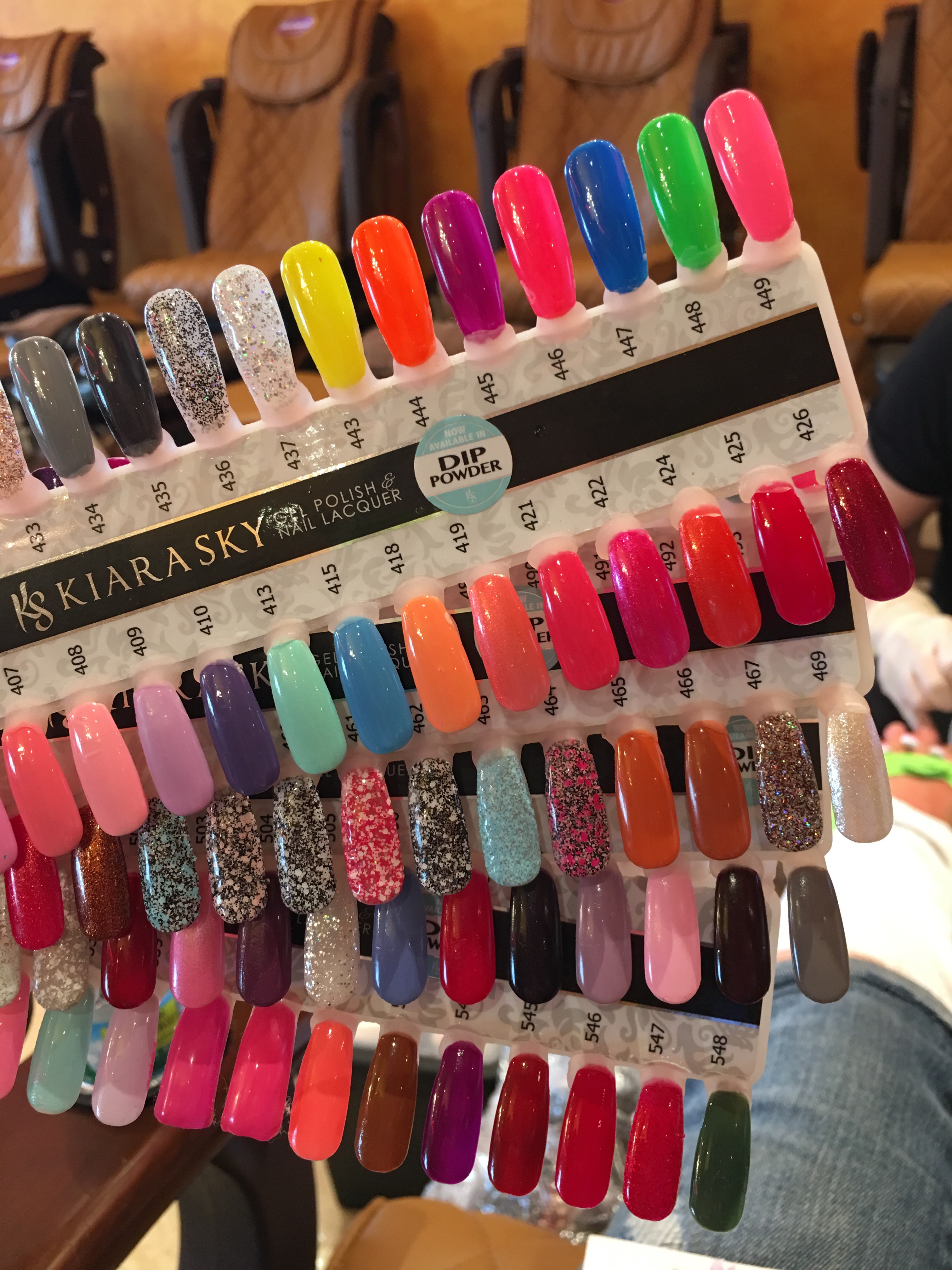 SNS, Signature Nail Systems, is a nail dipping system that uses a brush-on gel base on the nail, which is then dipped in a powder. The color is in the powder!
SNS:
has a quicker application
no dry time
no UV light
no damage to your nail beds
14 day wear+
light weight & durable
added calcium, vitamin A,E,D3,B5
looks and feels natural
lots of color choices!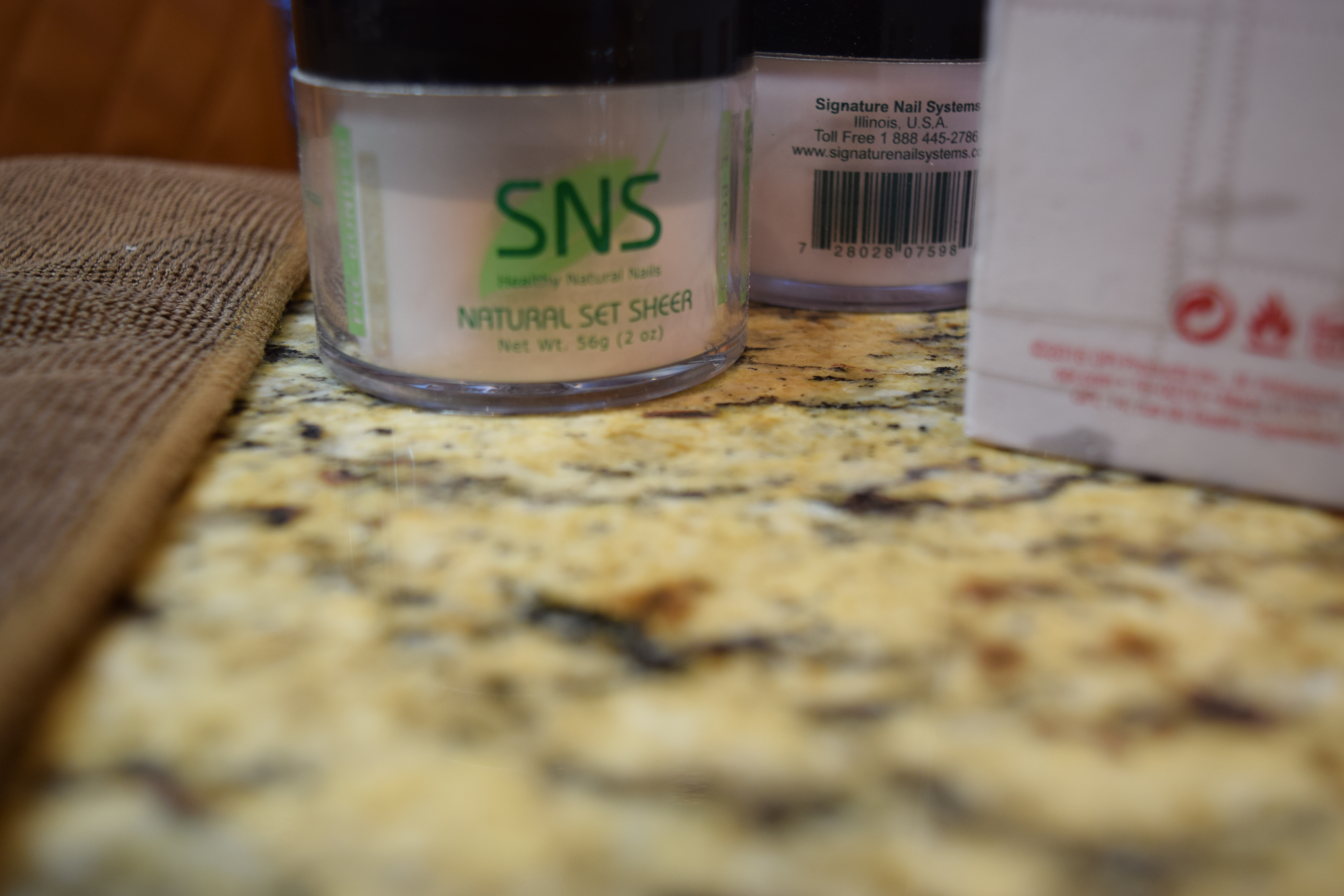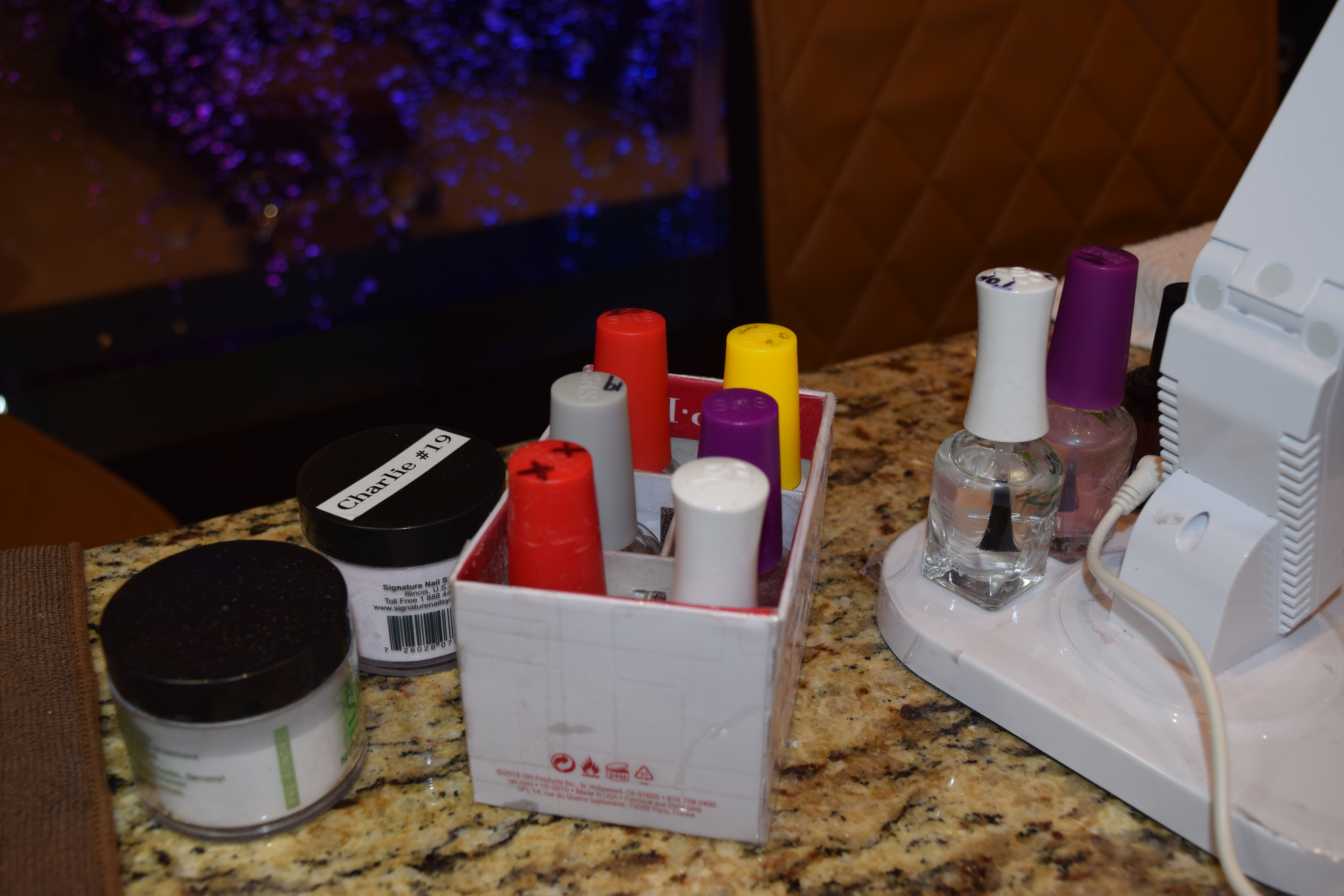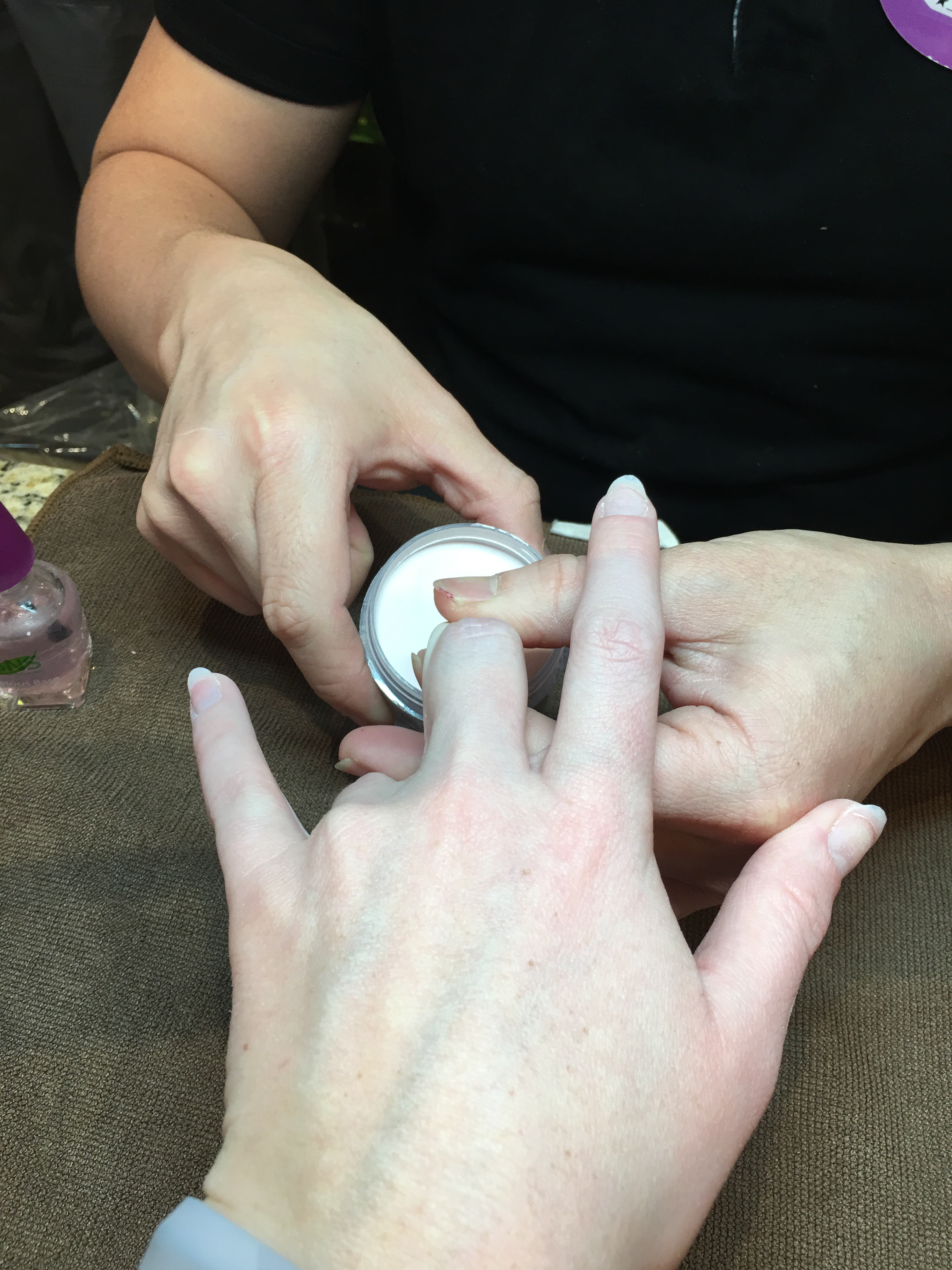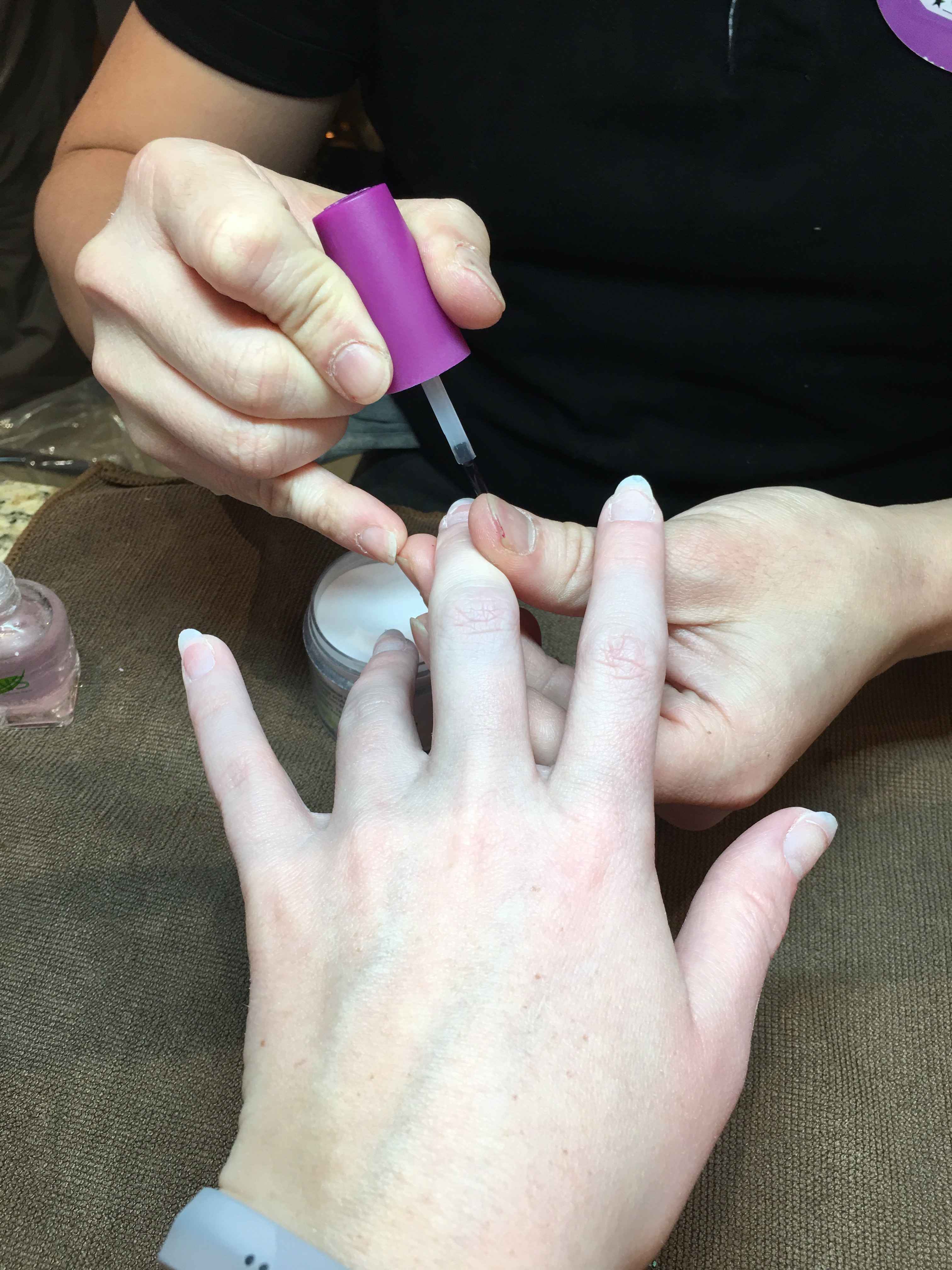 I love the idea of helping my natural nails be their best while still looking amazing. I usually gravitate towards a neutral color for my hands. I also typically pick a short, square shape. I think trying the new SNS technique brought me out of my norm. I went with a pretty pink and oval shape! I was so happy I went out of my comfort zone. I love my nails. The first things I noticed about the SNS technique: my nails feel so natural and light weight, the color is beautiful, and the process was so quick!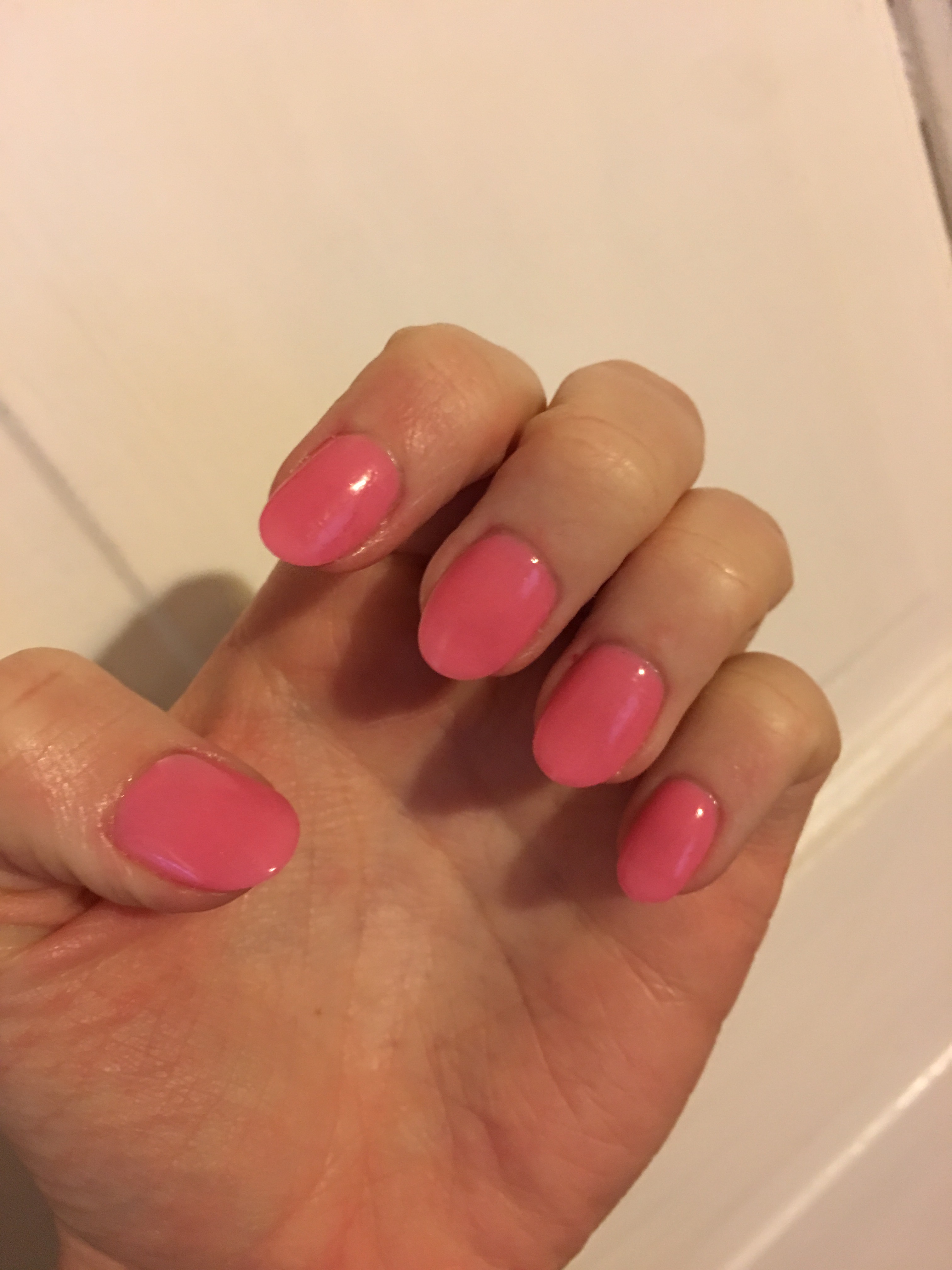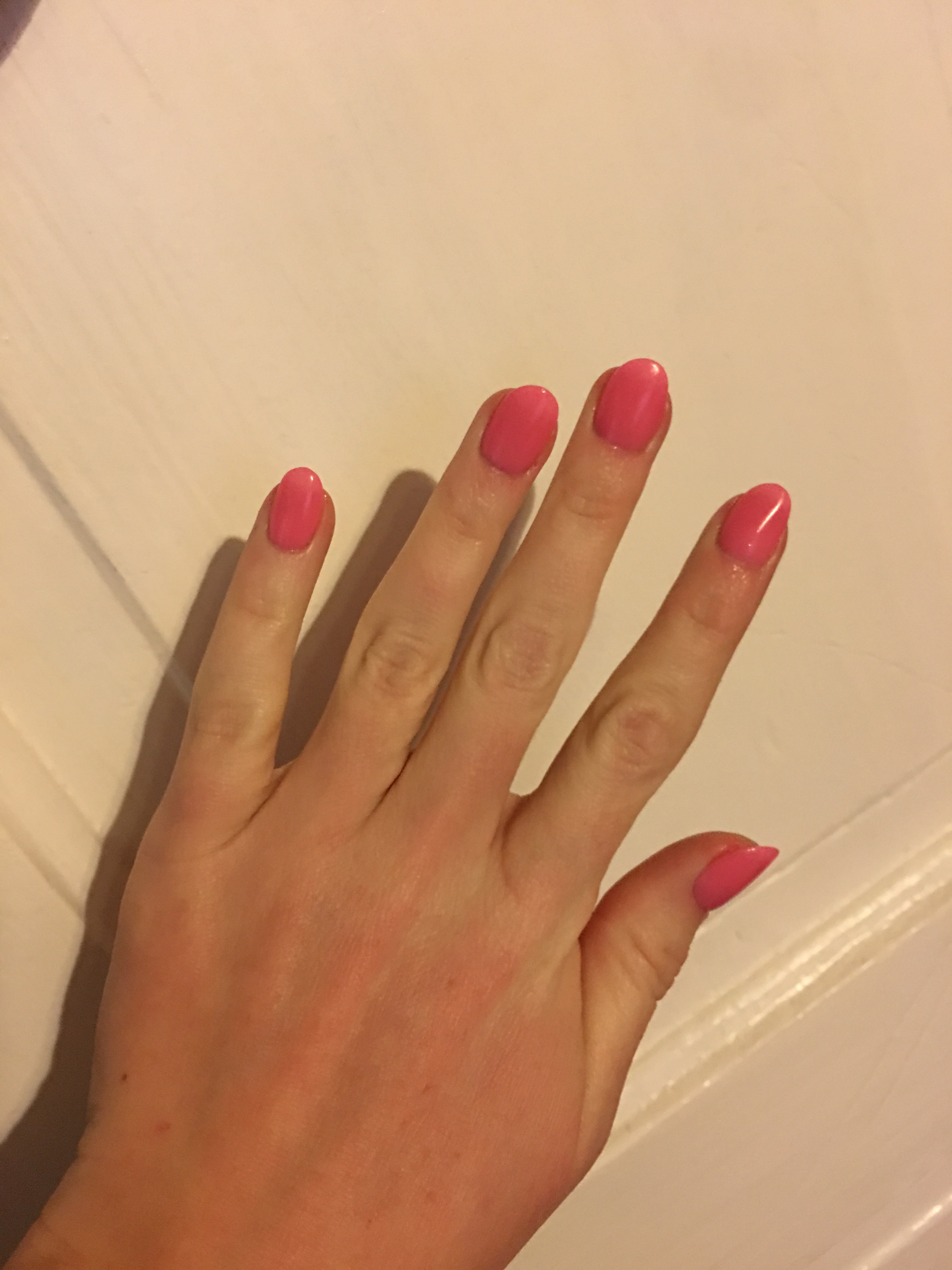 Thank you Ambiance and Charlie for this amazing mom time out! I feel so refreshed and recharged. Charlie is amazing conversation and does fabulous nails! Go visit him and tell him Shelbie says hello!
Ambiance Nail Salon Oakley Station
3120 Vandercar Way
Cincinnati, Ohio 45209
513-871-1234
www.ambiancenailsalon.com  — so much amazing information over there!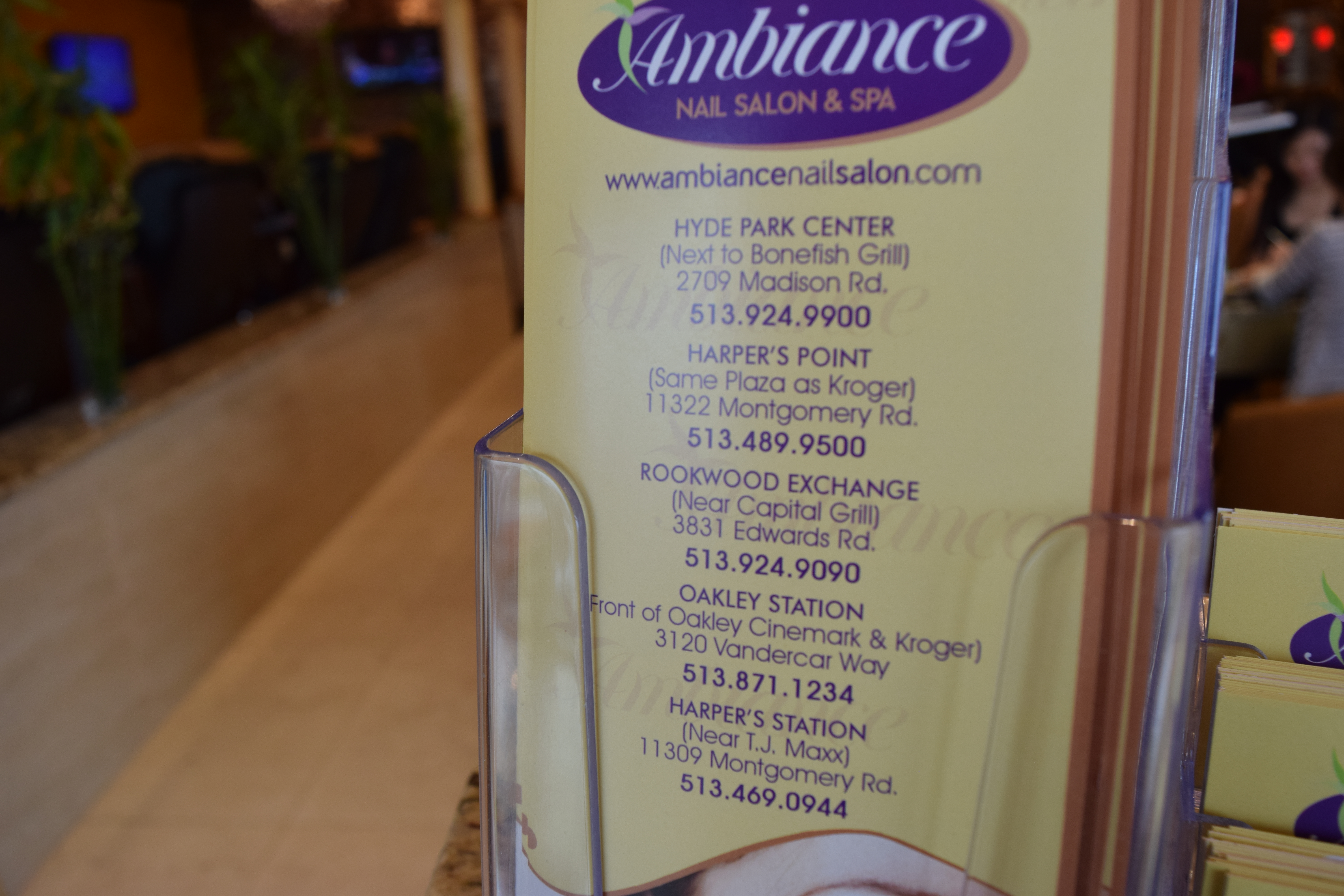 (They also have a new Eastgate location)
720 Eastgate South Drive, Ste 300
Cincinnati, Ohio 45245
513-947-8888
Giveaway: 
Ambiance and I have collaborated to give one of you lucky readers a $50 gift card!
How to enter:
1) Follow both My page and Ambiance Nail Salon on Facebook:
 Ambiance Nail Salon Facebook Page (they do hundreds of giveaways a year!)
2) like and  Comment on my original facebook post (pinned to the top of my page) and tell me why you need a relaxing time out at Ambiance Nail Salon!
3) Share, share, share!!!
Bonus points: follow both @ambiancenailsalon & @ddotts_ on Instagram
One lucky winner will be selected on Wednesday April 5th.
Good luck!!
Xoxo
Ddotts