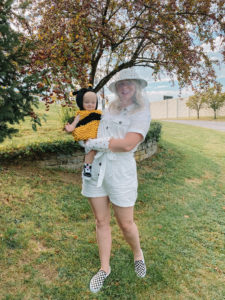 We BEE-long Together
I love a good couple costume. Derrek and I used to have so much fun matching at Halloween! One year we did do Monster's INC. with the big kids. That was so cute! Now the big boys are kinda over the matching/themed costumes at their age – soooo Odie is getting to have all the fun! This is such a fun mom & baby Halloween costume idea! It is so simple and fun. I actually found this bee costume gently used at Once Upon A Child for like $5! So much fun for dressing up or Halloween!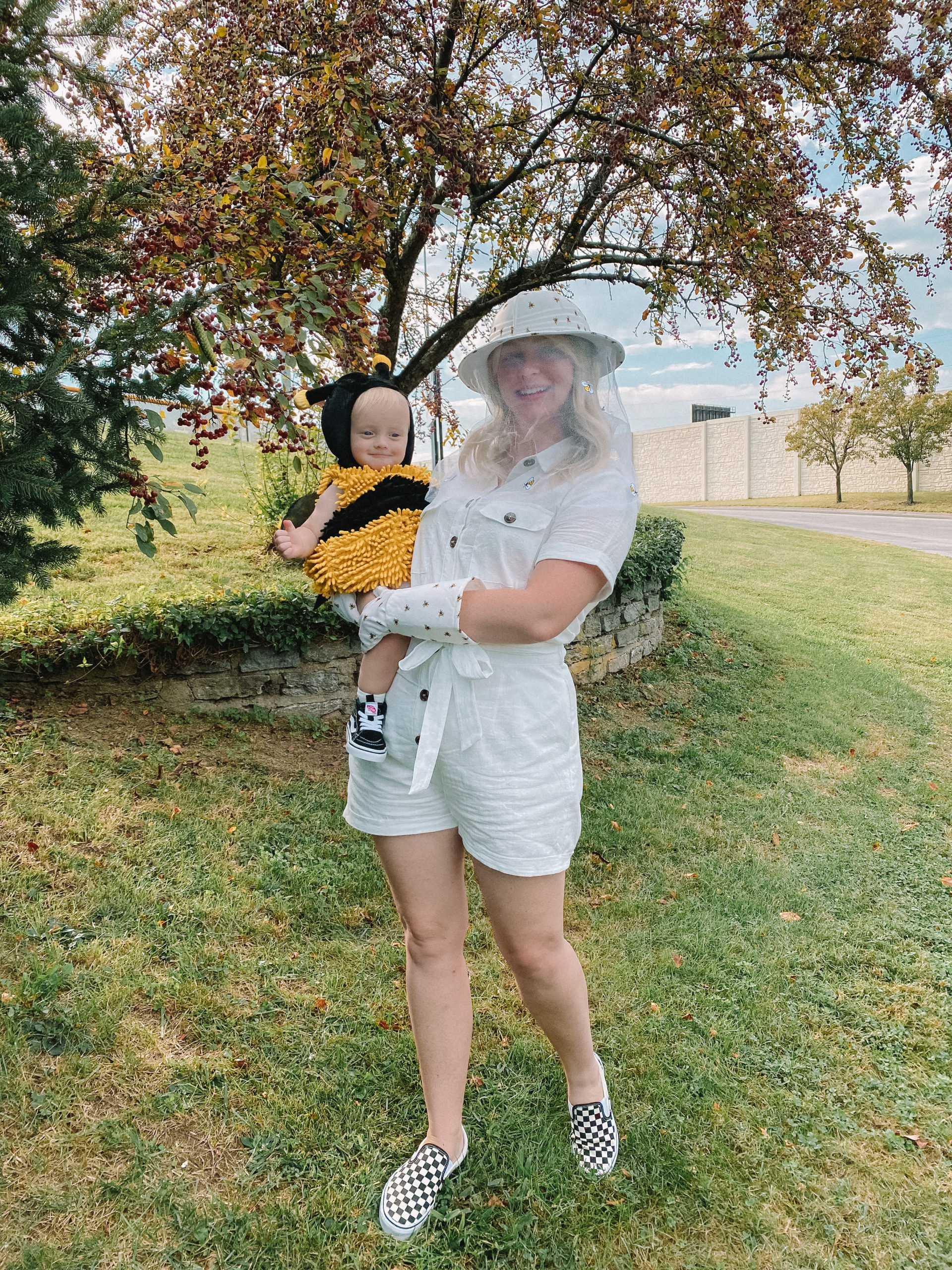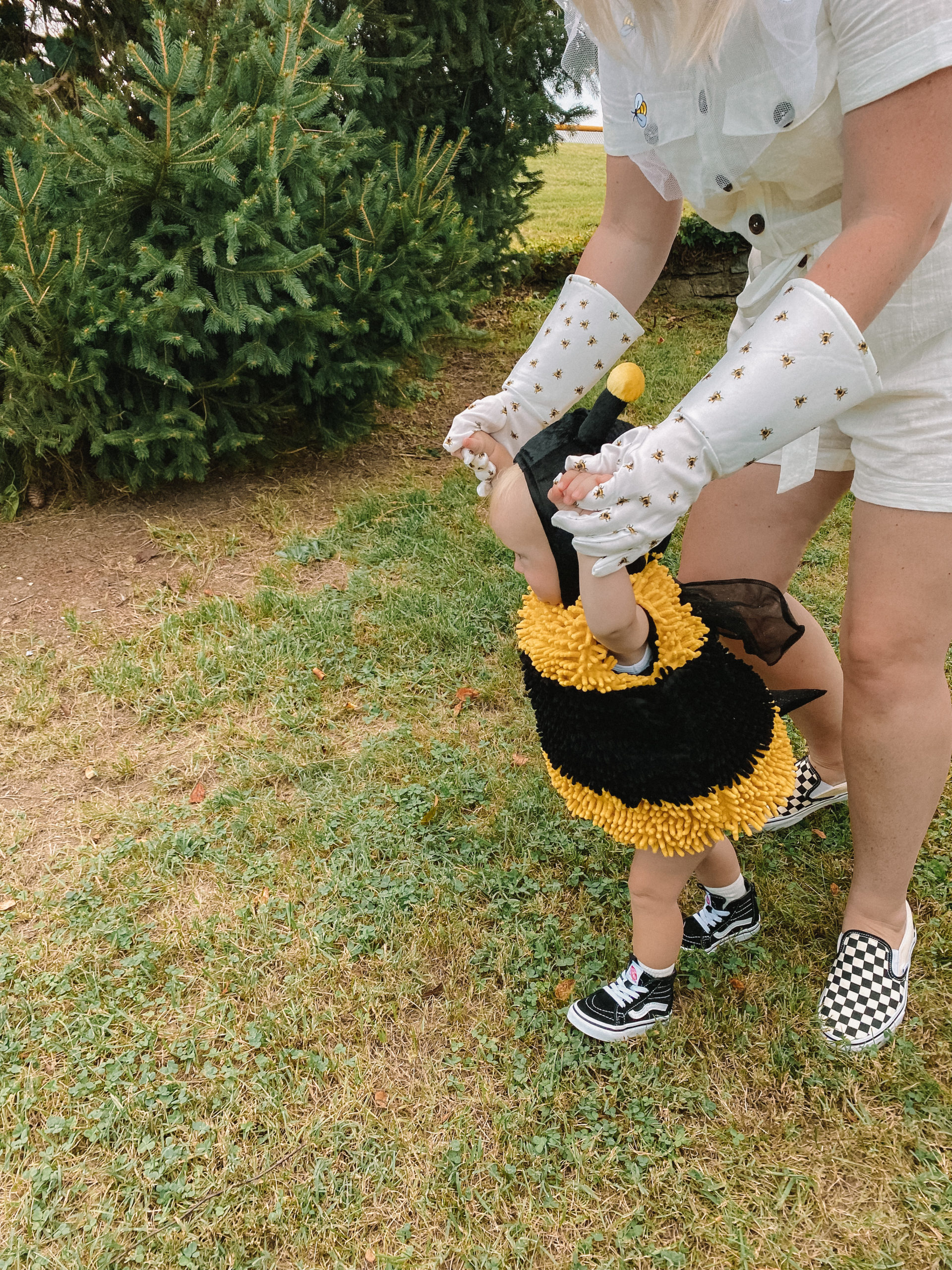 If you also need the perfect Halloween treat – read next! Make sure to follow over on Instagram as we are really sharing all the holiday content this year! Stay tuned for tons of spooky treats and more mom & baby Halloween costume ideas!
After last year and being stuck at home – I realized how much the little things truly mean. Before 2020 forced me to slow down – I never made time for all the fun Pinterest ideas I wanted to do with the kids. I was lucky to get one or two completed. Now that I am working from home I want to do even more! I will share that I am a half ass Pinterest mom – I'm here for the fun recipes, DIY projects, and more – but totally here for the shortcuts – – – like buying pre-made rice crispy treats vs making them from scratch. If you're that mom too – follow along! You're welcome here! We can be half ass Pinterest moms together!
What's your favorite mom & baby costume idea?