No need to back your bags. You don't have to travel far to visit the largest indoor train display in the world! It's right in Butler County!
Let's go on a ride through our visit to EnterTRAINment junction last weekend!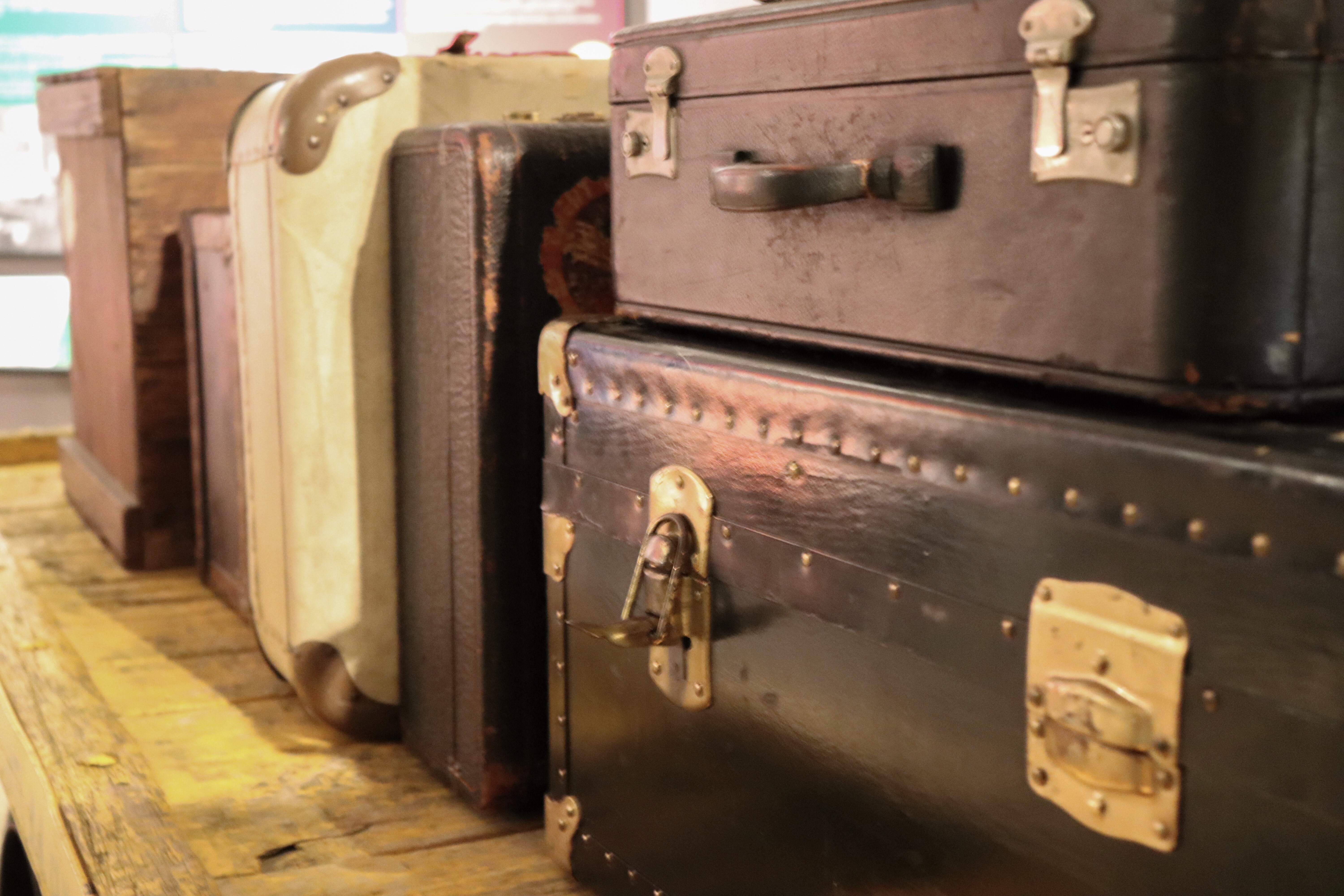 My favorite thing to do with the kids? Be a kid myself! That's exactly what happens when we visit EnterTRAINment Junction. It's truly fun for the entire family.
So, What is EnterTRAINment junction all about?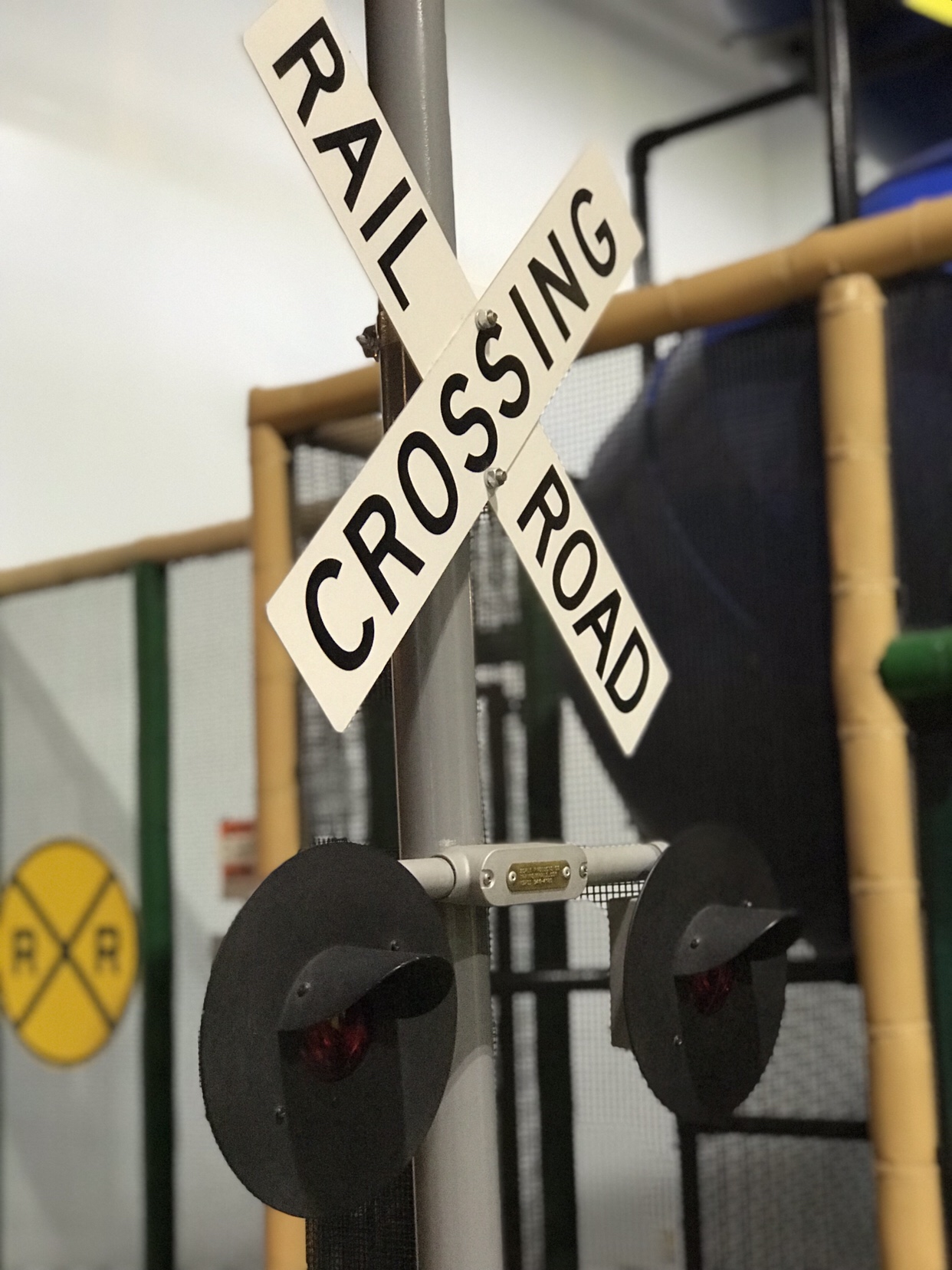 Kids Area
This is one of my favorite indoor kids play places. It's big enough for so many kids to run and play. It was busy the day we went but it didn't feel chaotic because of the space. I hate the tiny jungle gyms. I always imagined my child getting stuck or hurt uptop and myself having to crawl in to save him. Their play jungle gym is big enough for parents to walk around and keep watch – or play too! It also has a mini Thomas the train display, fun large trains to play on, area just for the little babes, and more!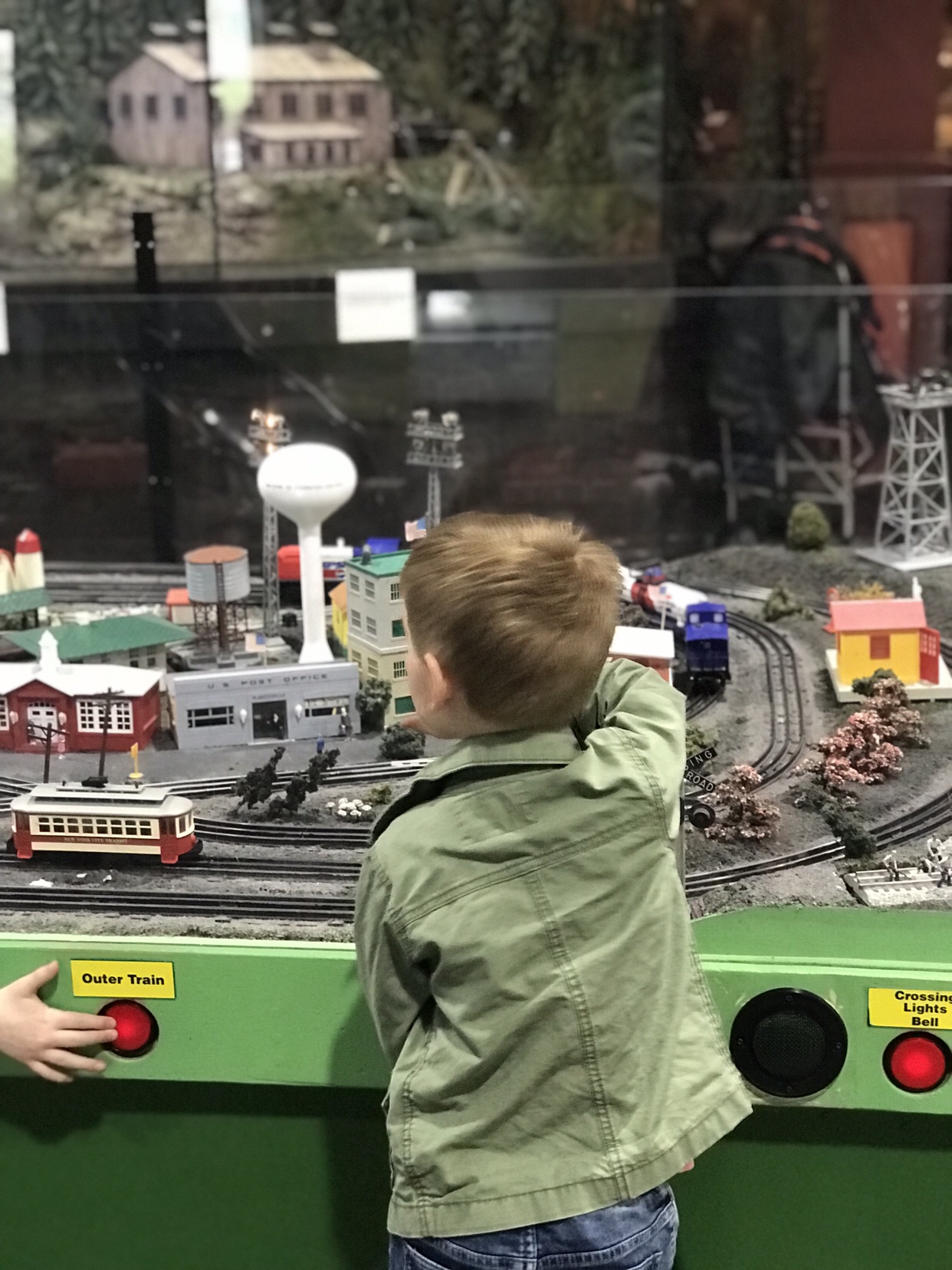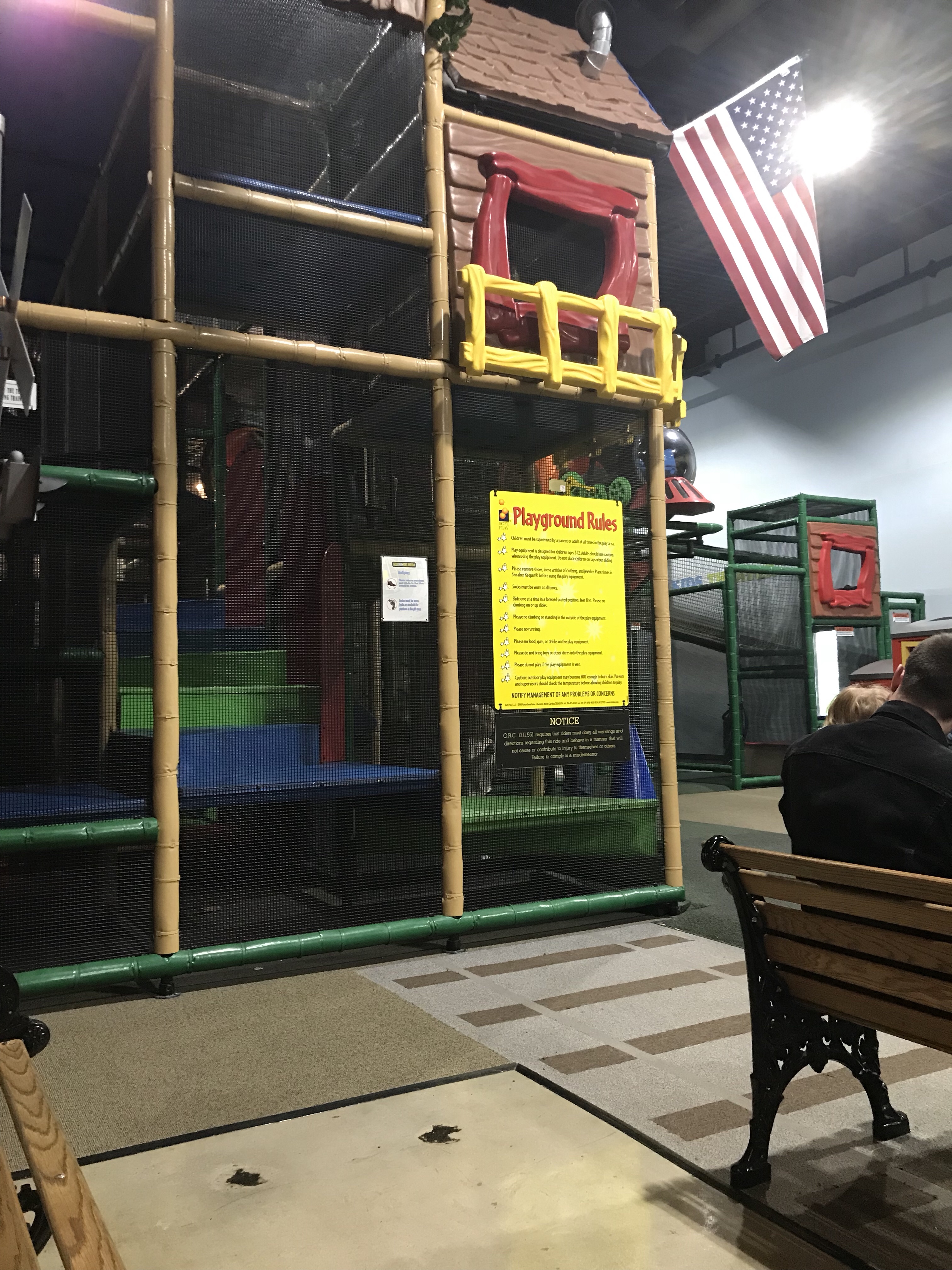 Fun House
This might be my favorite. It's just so silly and fun. Now I am not a clown girl and I hate the circus…but I love this Fun House! It's so fun to see the kids work their way through the mazes, giggle through the fun house, and be silly as they go through clown college. I think being silly like that with your kids truly creates lasting memories. There is something about showing your kids that even us grown ups can laugh and play.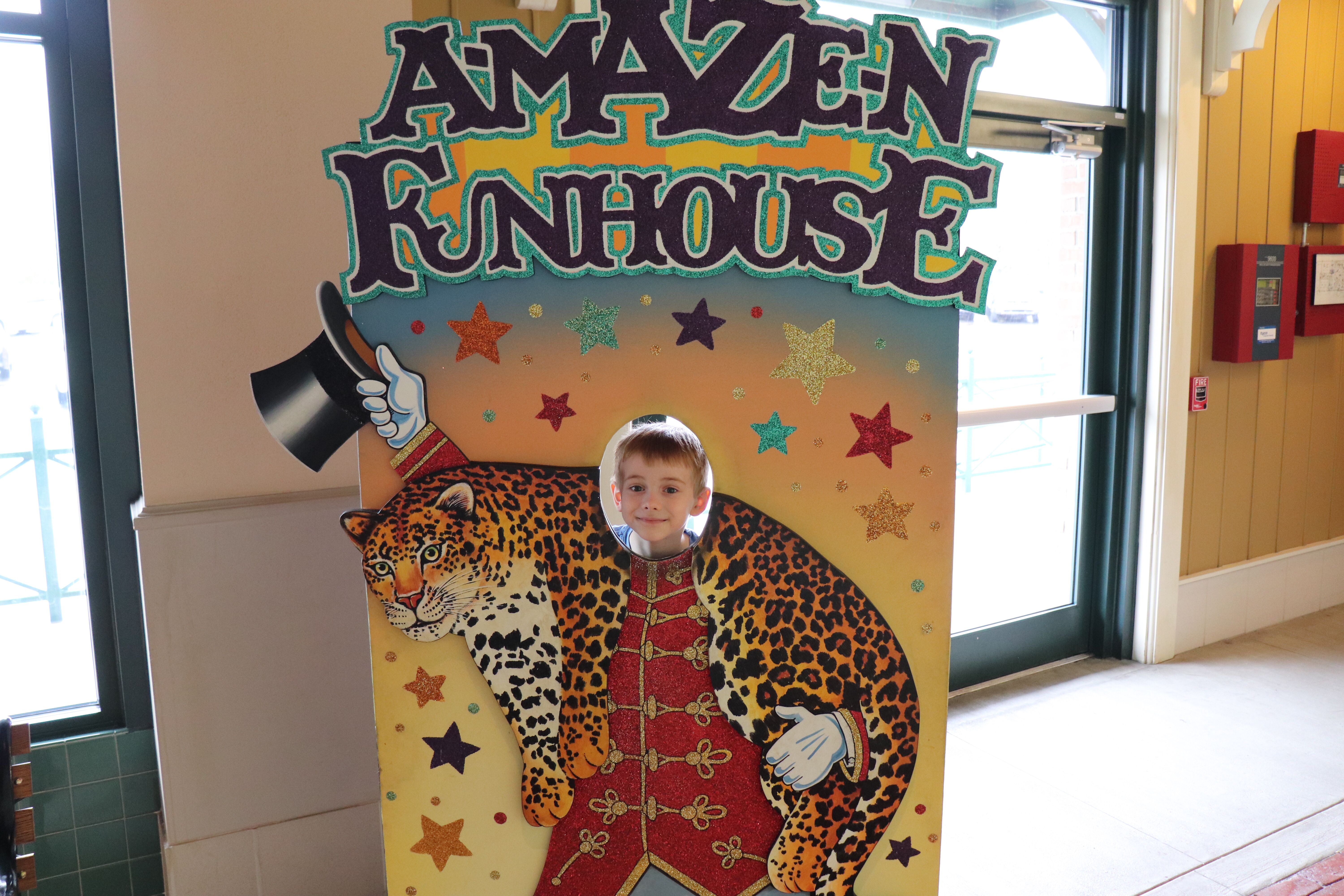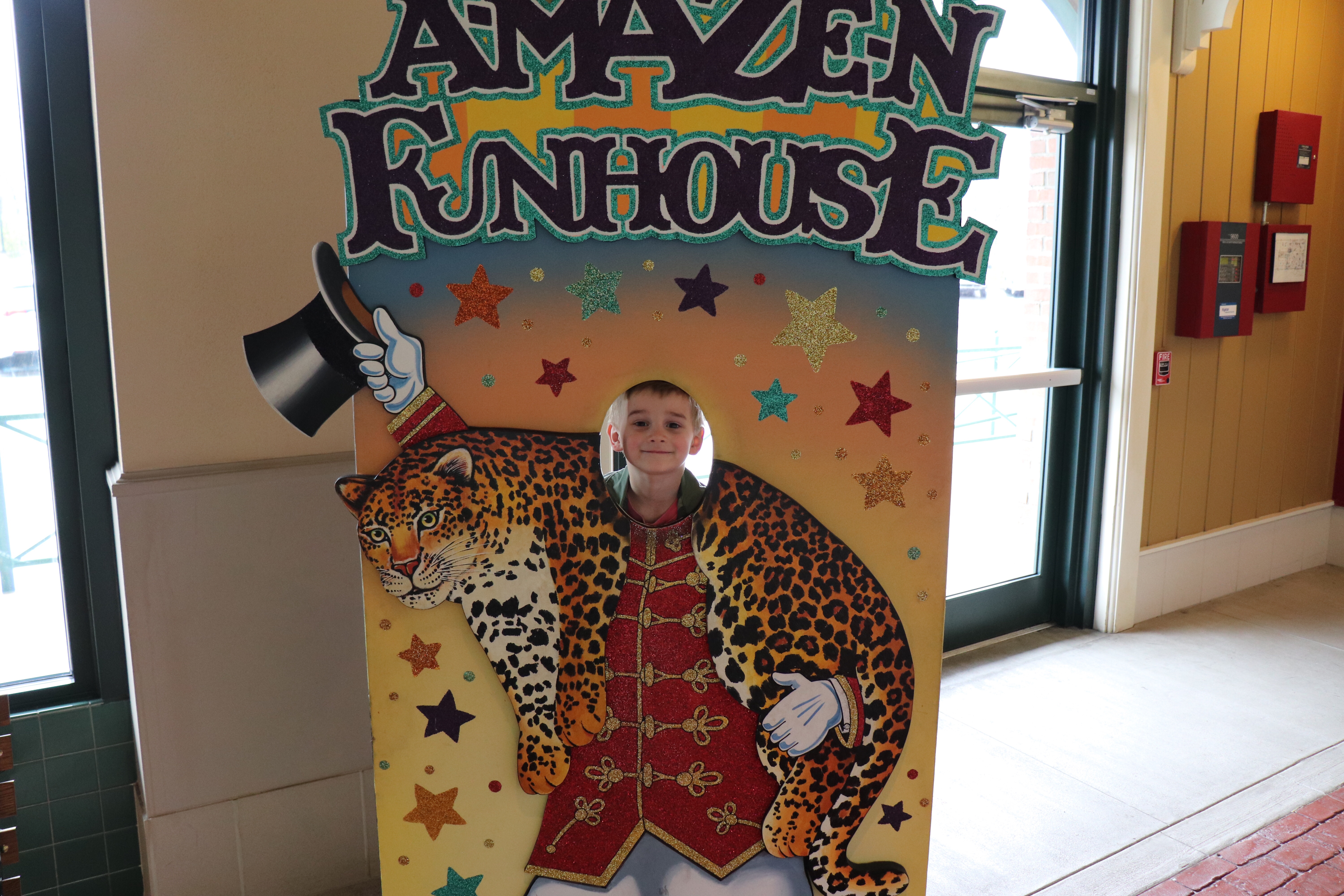 Train Displays
So not only is there plenty of run, jump, laugh, and play fun at EnterTRAINment Junction, but there's also the main attraction. It's the largest indoor train display in the world! Yep, all this in one place right in Butler County! I absolutly love walking through the train displays! They start off with the early town period and end with the modern rail road. It's so fun for all to watch as the times change and ways of living upgrade. The details of these displays are totally mindblowing. I found myself thinking about all the inner-workings of the displays and my brain just went numb. I couldn't even imagine. So big round of applause to all the hard working volunteers who put this together. Yep, I said volunteers! Shout out to the Greater Cincinnati Garden Railway Society who have developed, planned and built this Train Journey! Oh, and there's an amazing replica of Cincinnati's Coney Island. Jax and Trevor would pull us all around saying, "look at this!" and "There's a train!"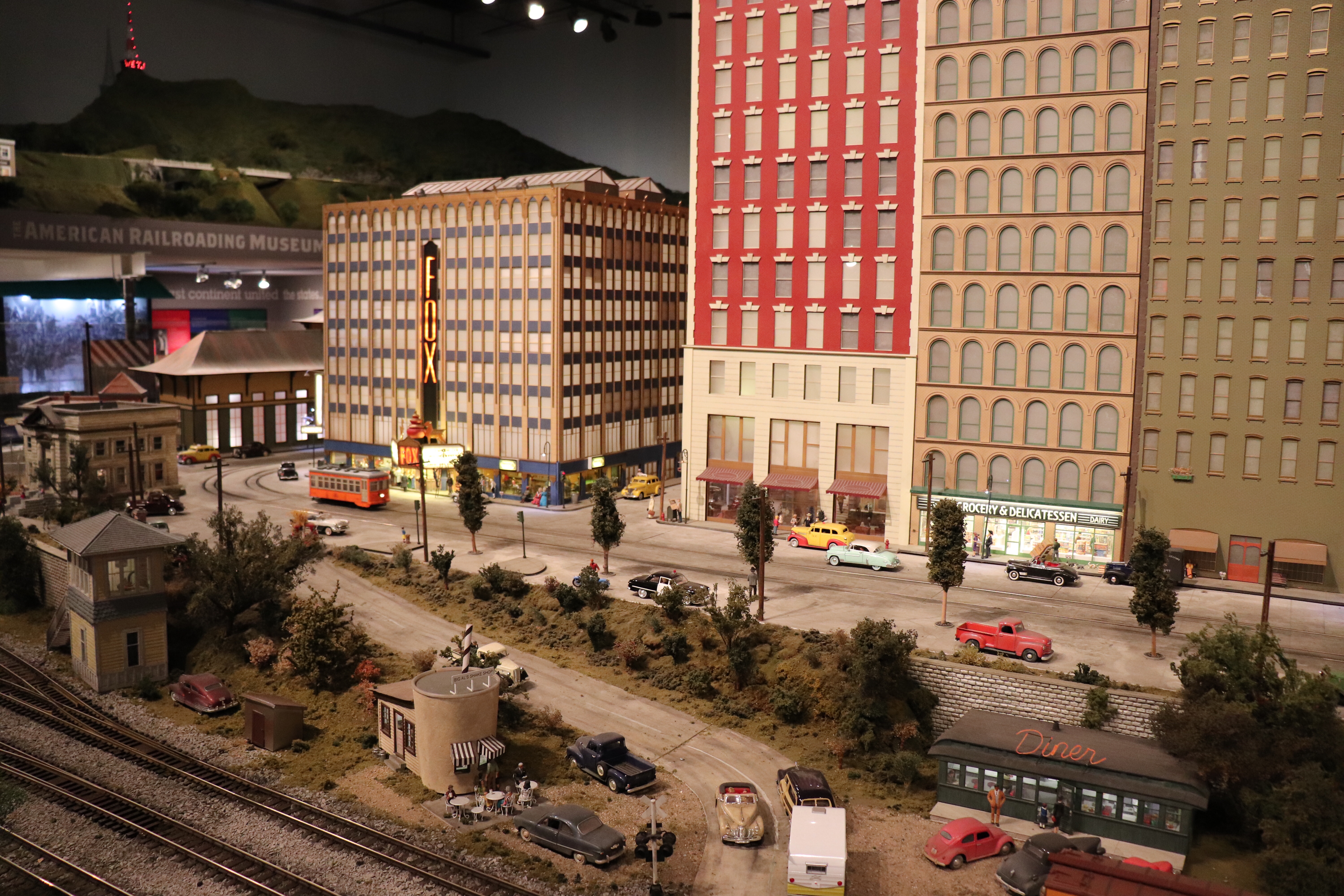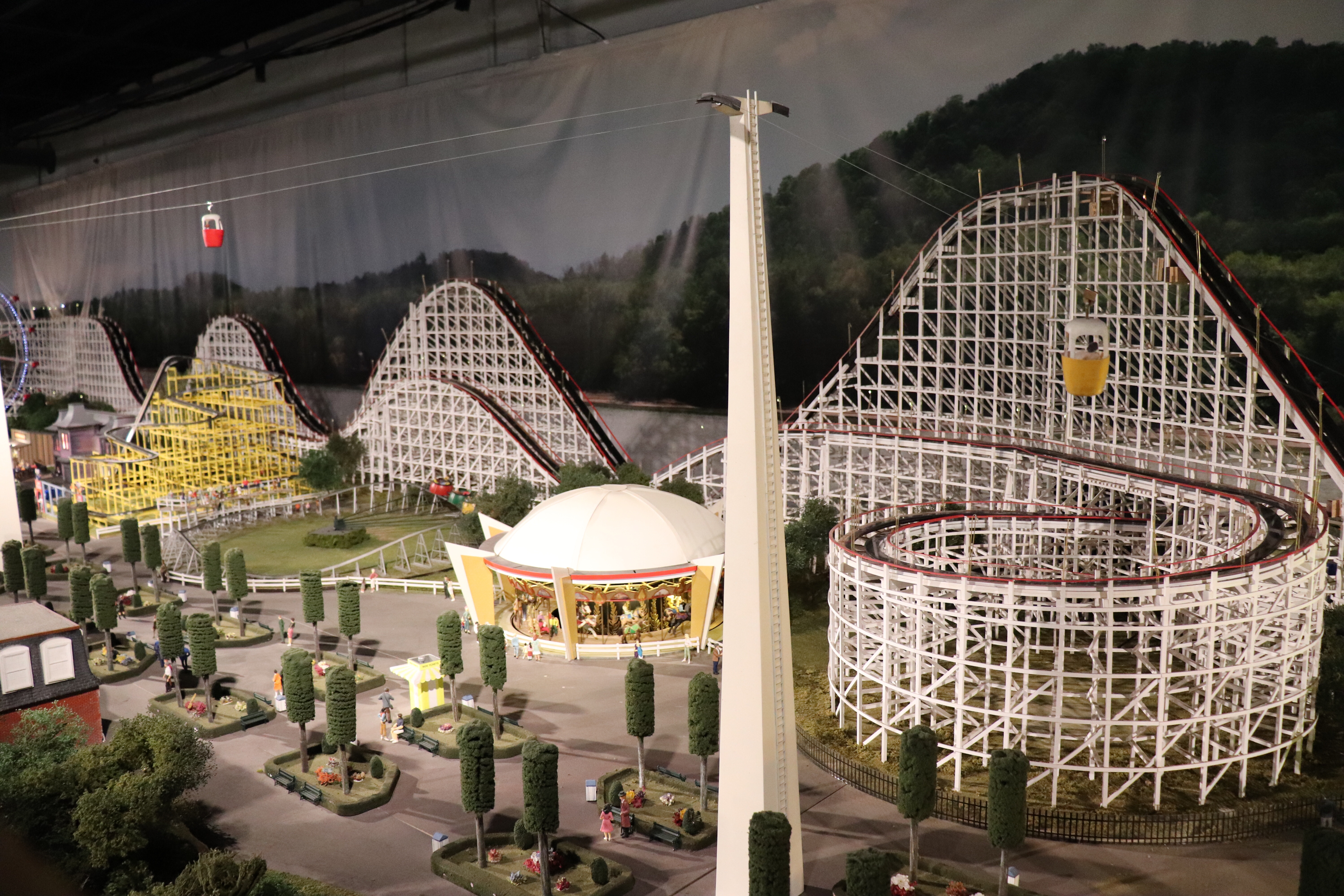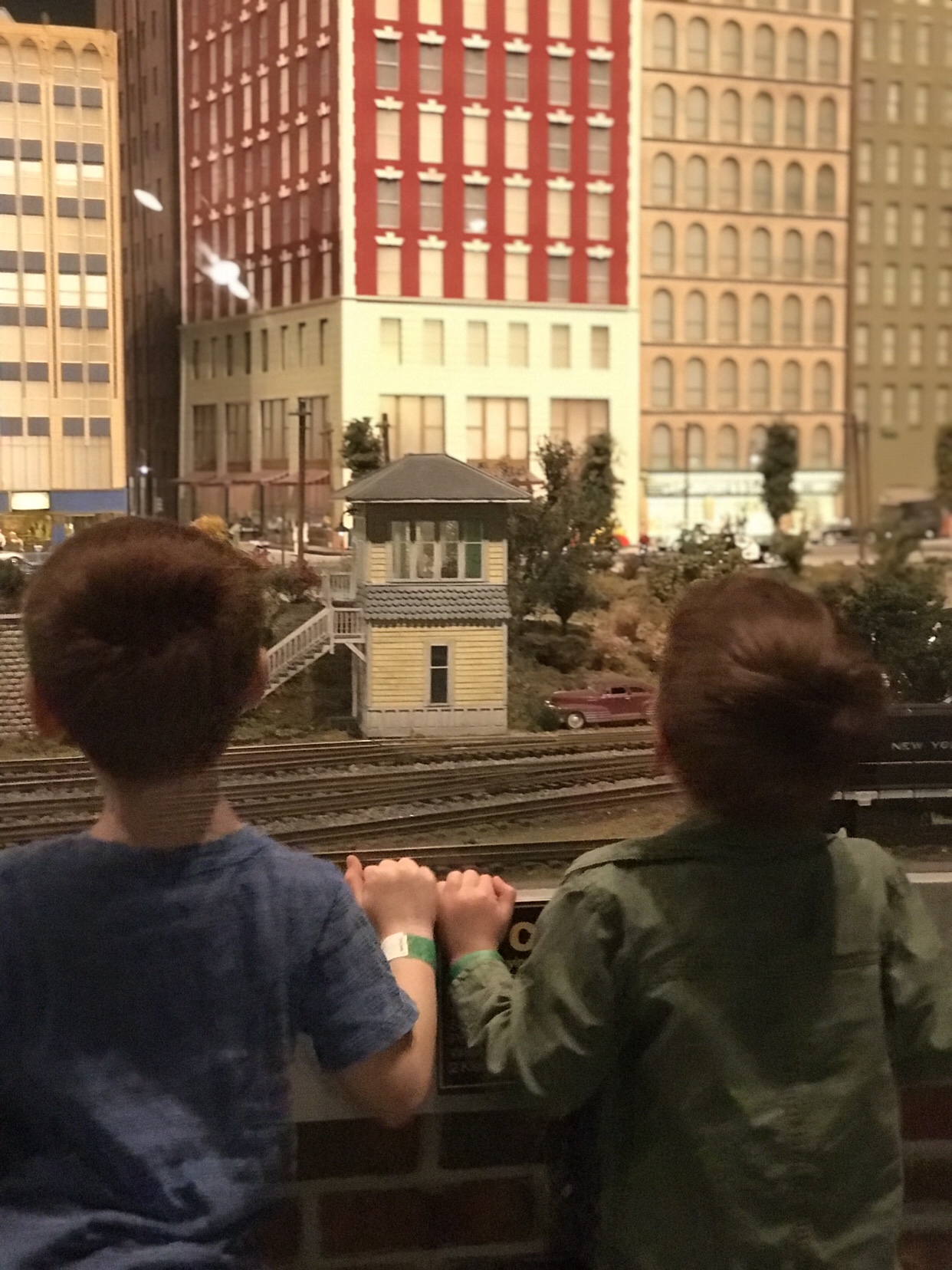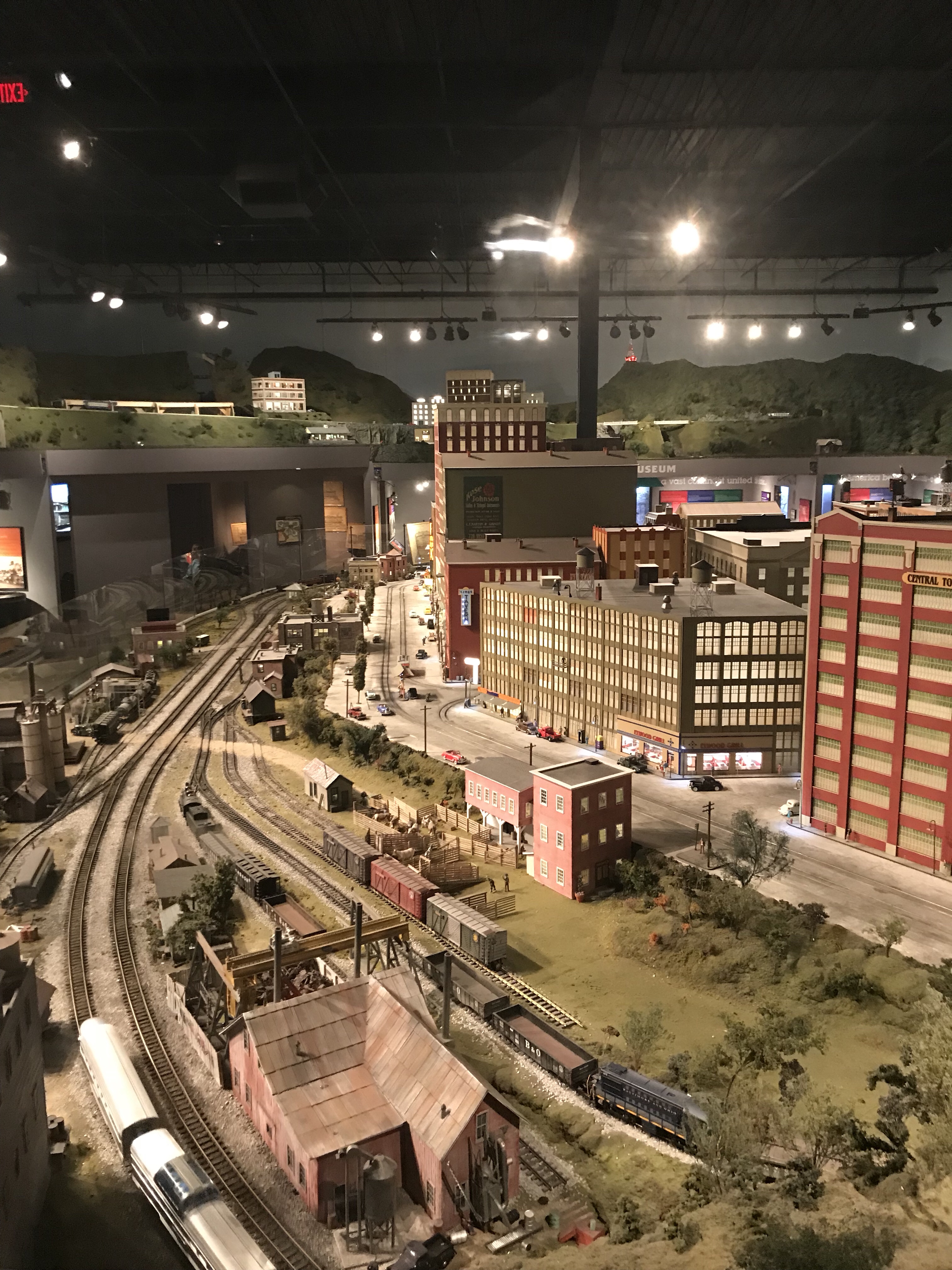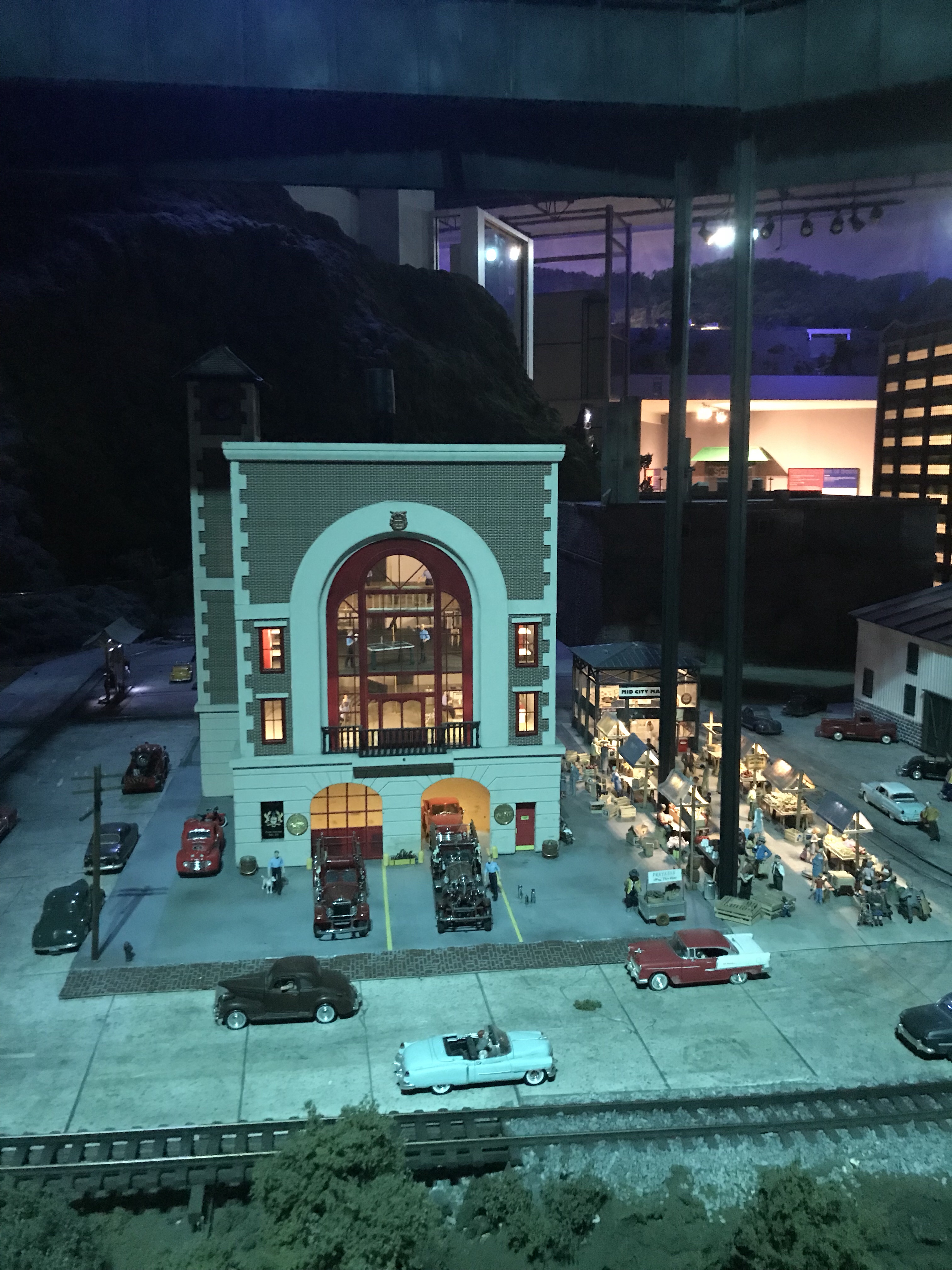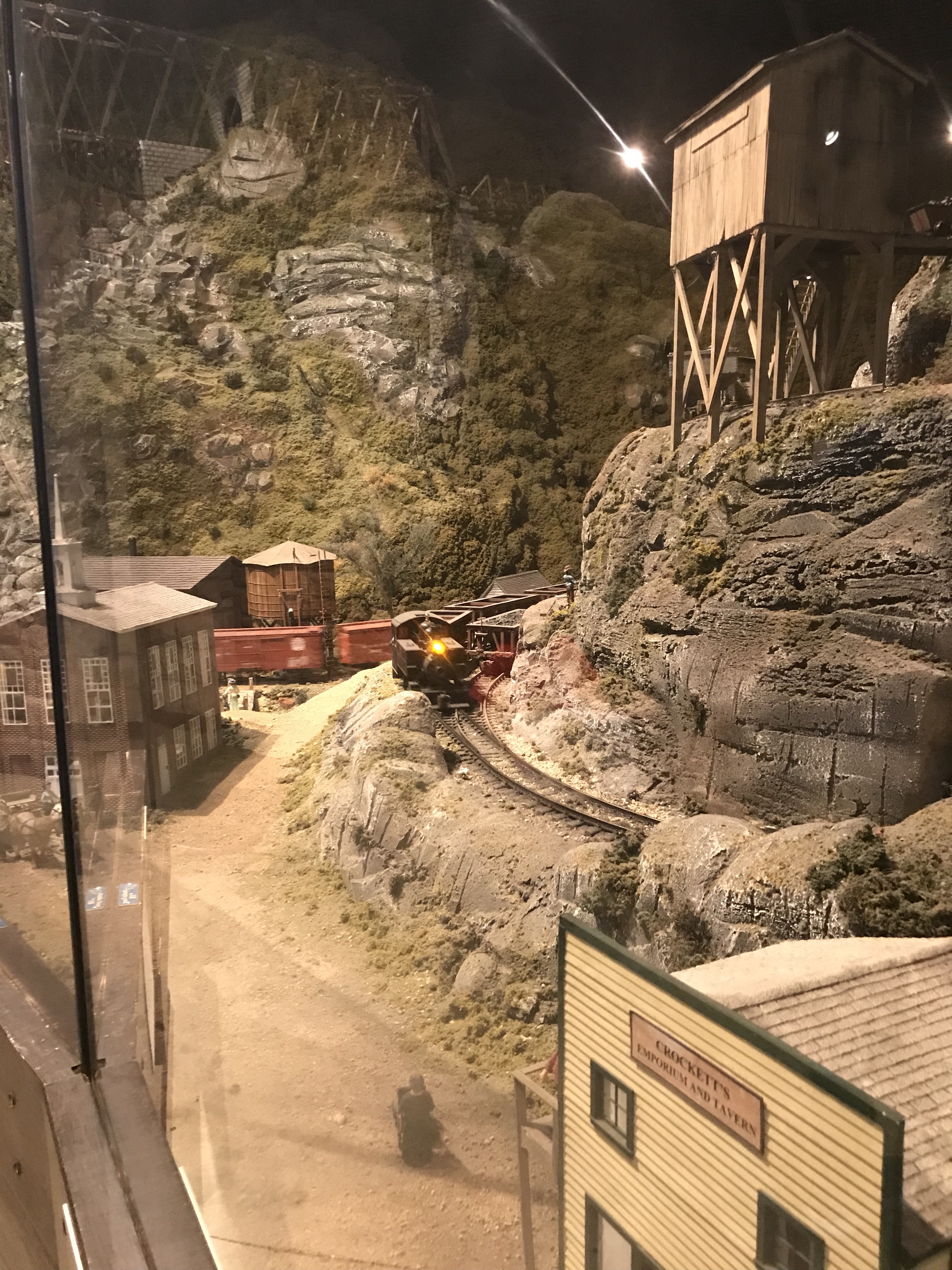 American Railroad Museum
Through out the train journey there's so much for the kids to read, listen, and learn. There's also a museum to explore as well! Trevor loved the interactive true or false questions. Jax loved the theatre.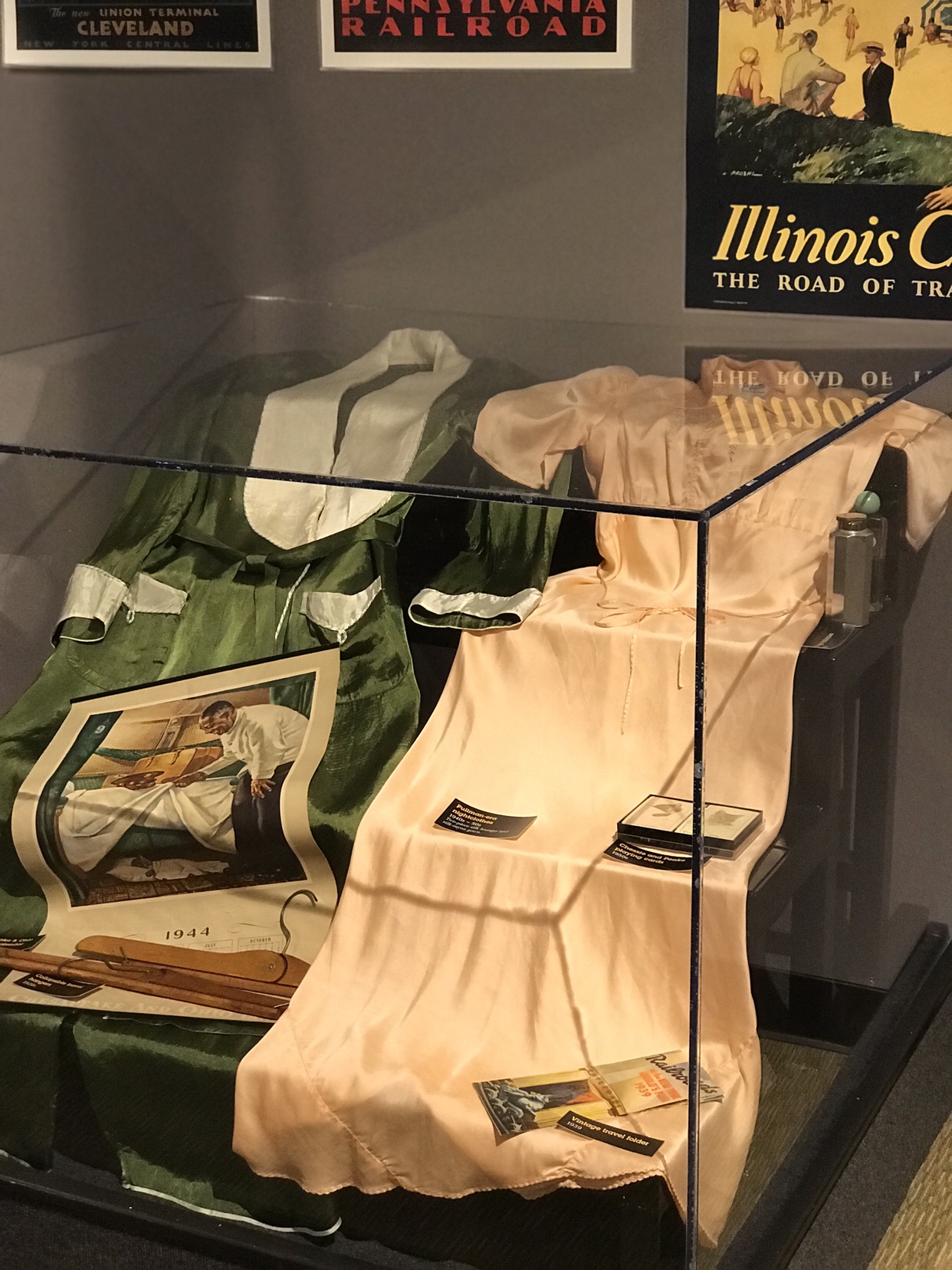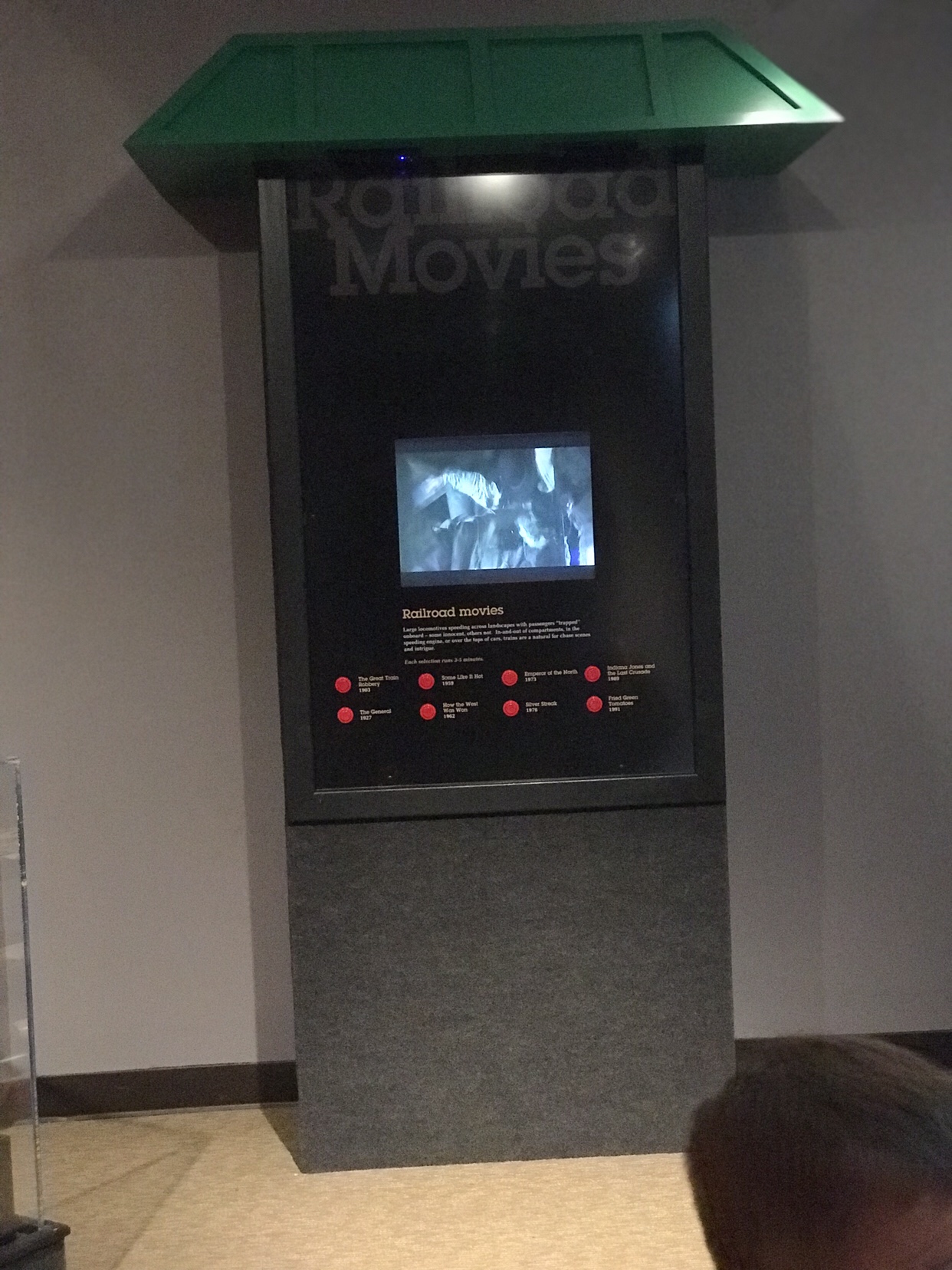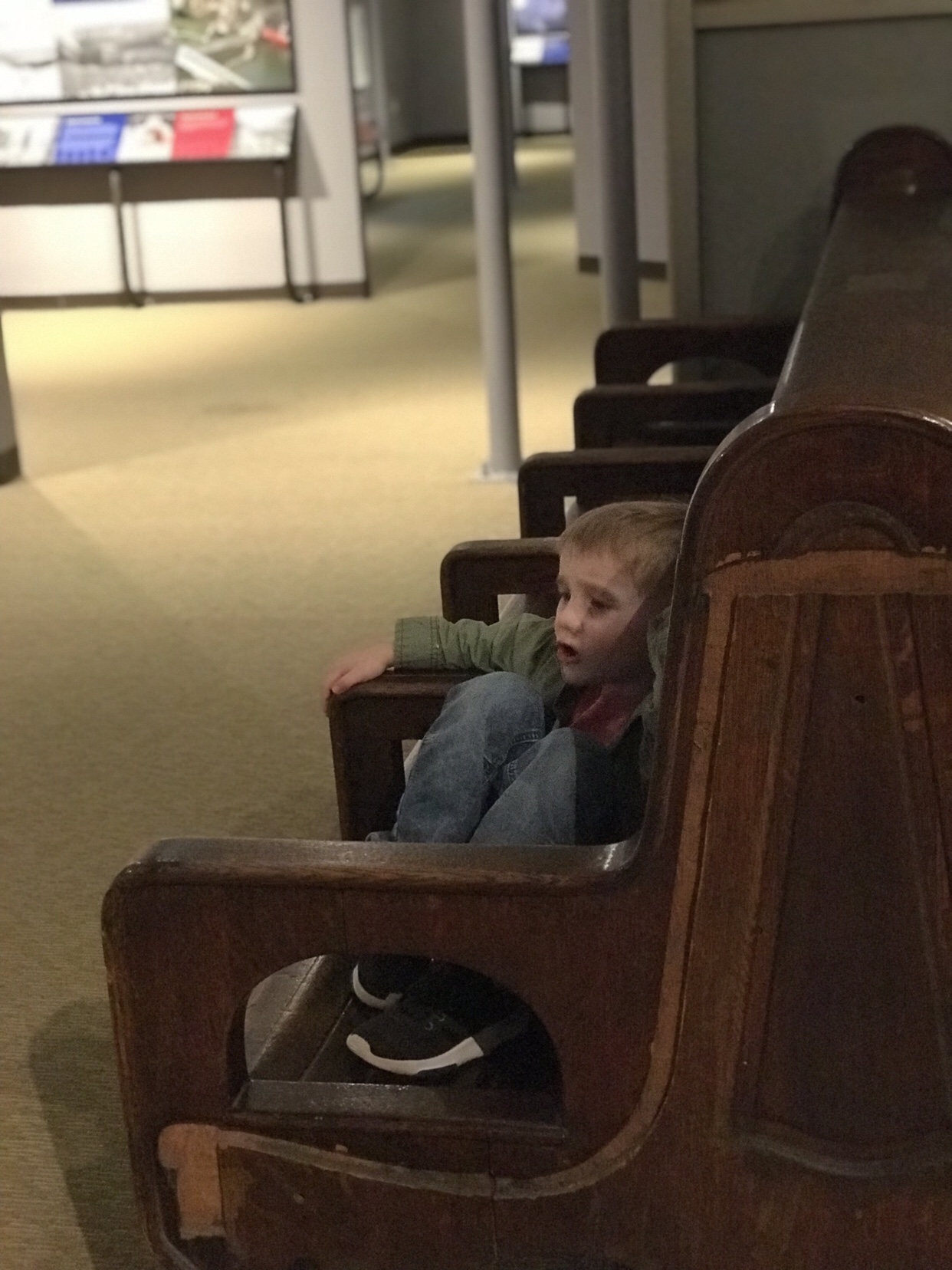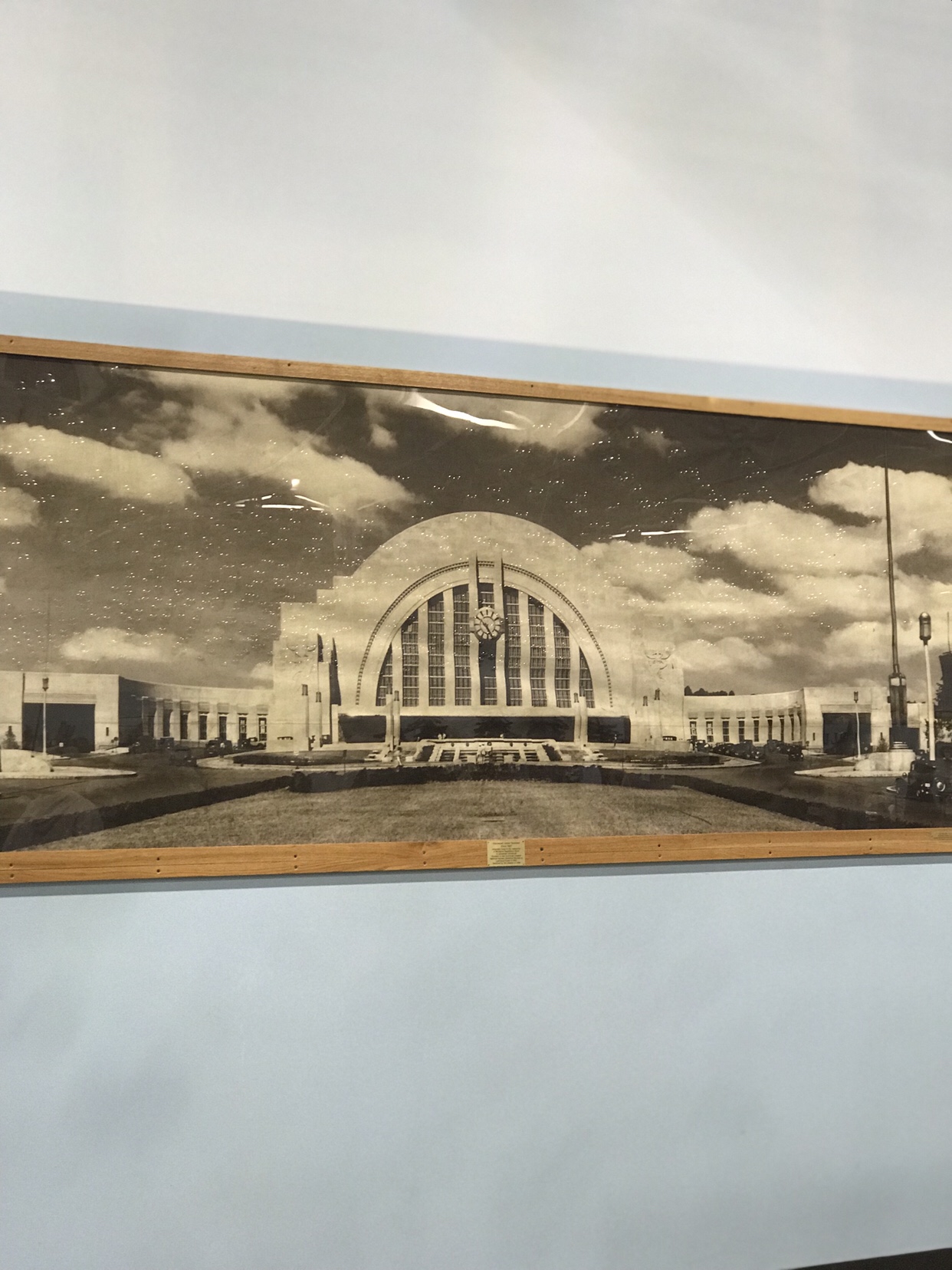 I could go on and on about EnterTRAINment Junction. It's soooo much in one building! I really want to bring the boys back with their grandparents! I think it is the best place to visit where the entire family would enjoy themselves.
Stay tuned for a vlog of our trip 🙂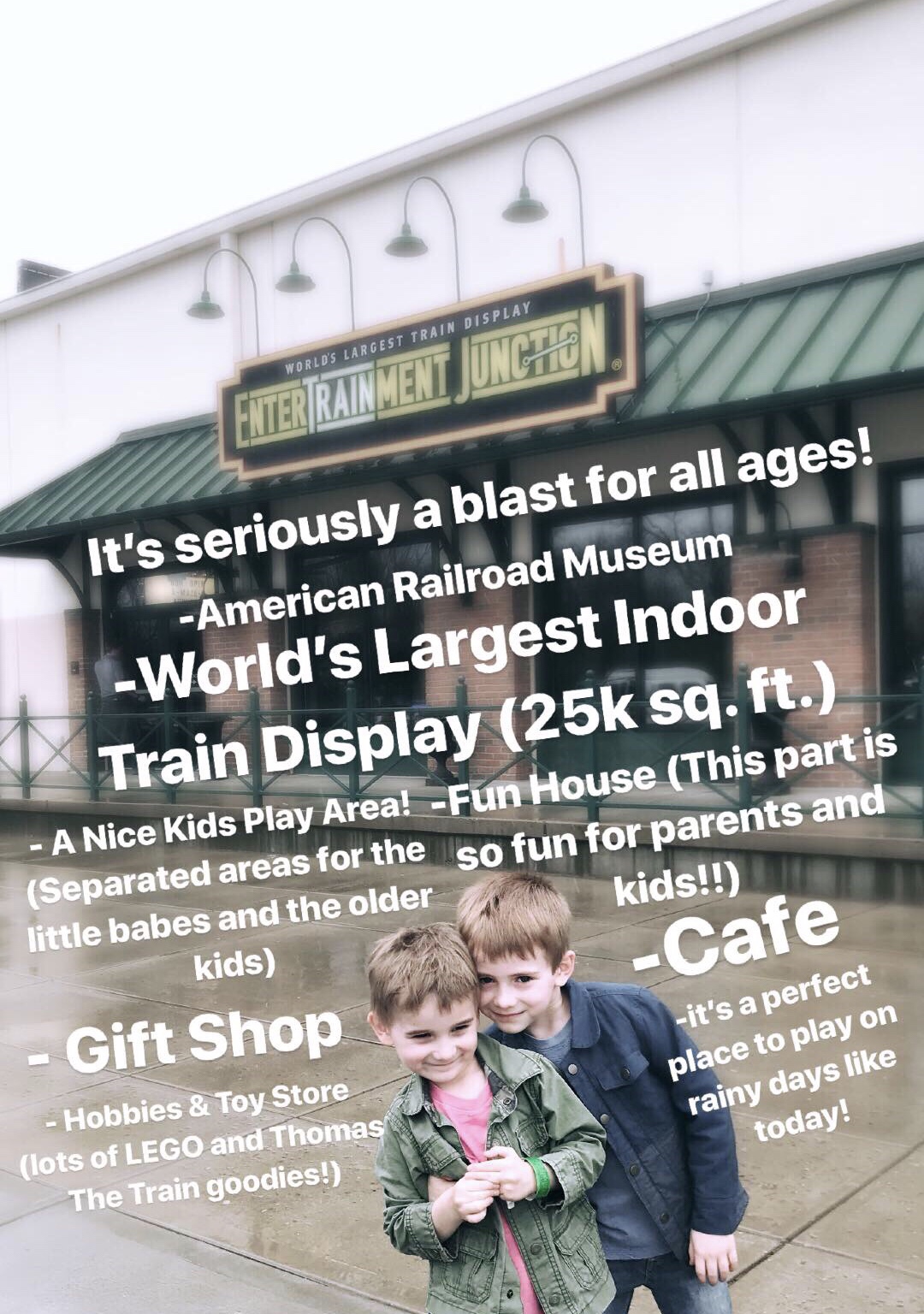 For more information, hours of operation, purchase tickets, and more visit:
https://entertrainmentjunction.com/
https://www.facebook.com/entertrainmentjunction
@entertrainmentj
If you're looking for even more fun in Butler County please check out Get To The BC:
https://gettothebc.com
https://www.facebook.com/GetToTheBC
@GetToTheBC – I truly love following them for things to do in Butler County!
love from,