A few weeks back I was invited to dinner at a new deli in Hamilton. Jax and I hopped in the car and headed over after work. I'm not too familiar with Hamilton, so this area was all new to me. The location of this resturant is beautiful! It's like a mini-downtown Cincinnati! I will be back for more Alexander's and to take blog photos (the streets are perfect!)
Now let me tell you, I do get parking aniety. Anyone else? I park in garages or park far away and walk. I don't know why but parking meters are a no-go for me. I think I just have flash backs to being a kid and running to pay the meter with my dad. So as I drove up and realized it was meter parking AND I was in an unfamilair place…I panicked. I had no change! I parked at a meter right across from the deli hoping it happened to take debit cards. I got lucky and it was after the meter time and we were good to park for free! Crisis averted. Buttt let me tell you…get out your phone now…right, you're probably on your phone…go to the app store and download the Cincy EZPark app! You can pay your meter right there on your phone! All my meter parking stress is now at ease and I feel a little more hip with the times.
Back to the regularly scheduled programing…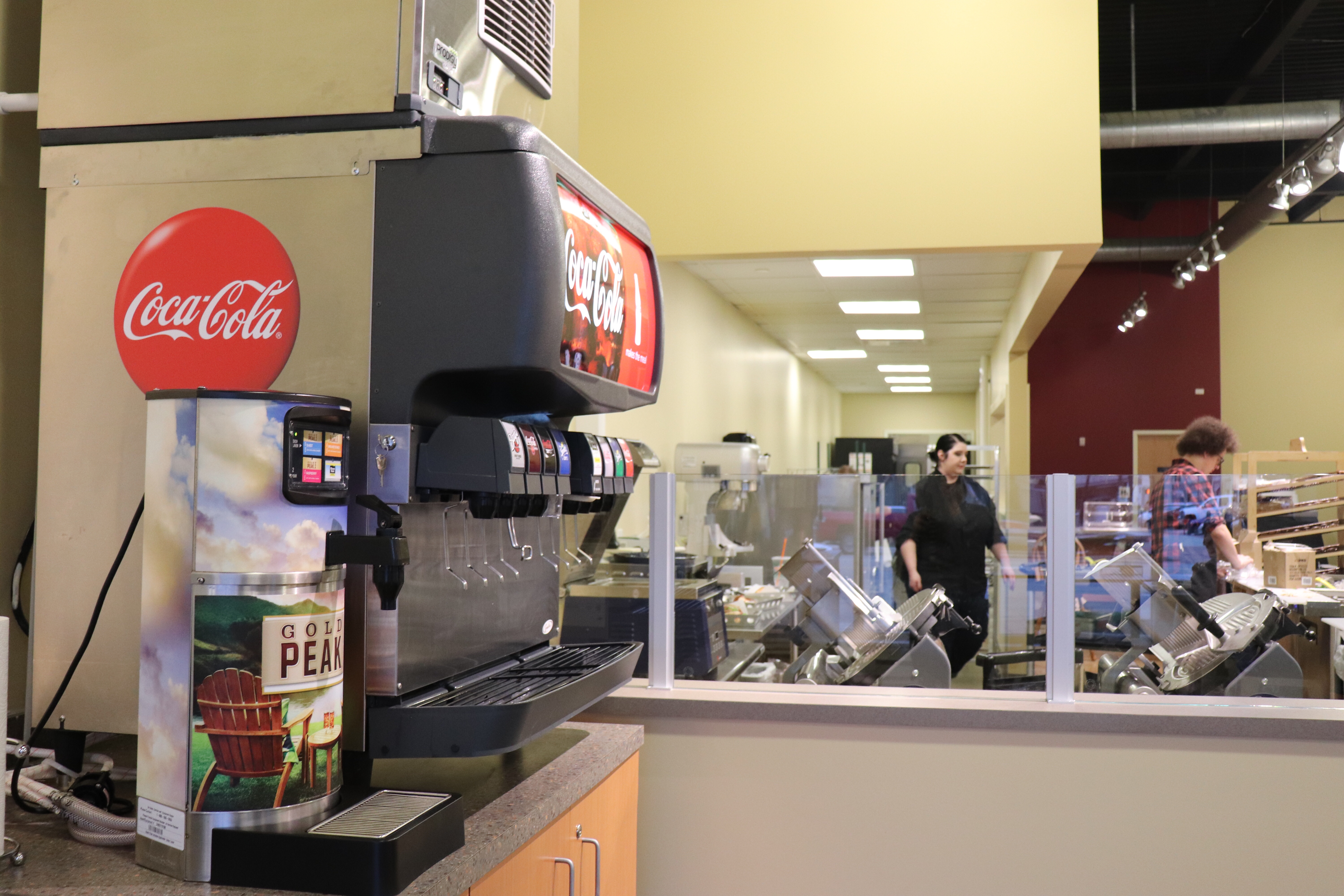 Alexander's is a full
service deli with soups, salads and sandwiches
. It's also a market
with snacks and drinks
.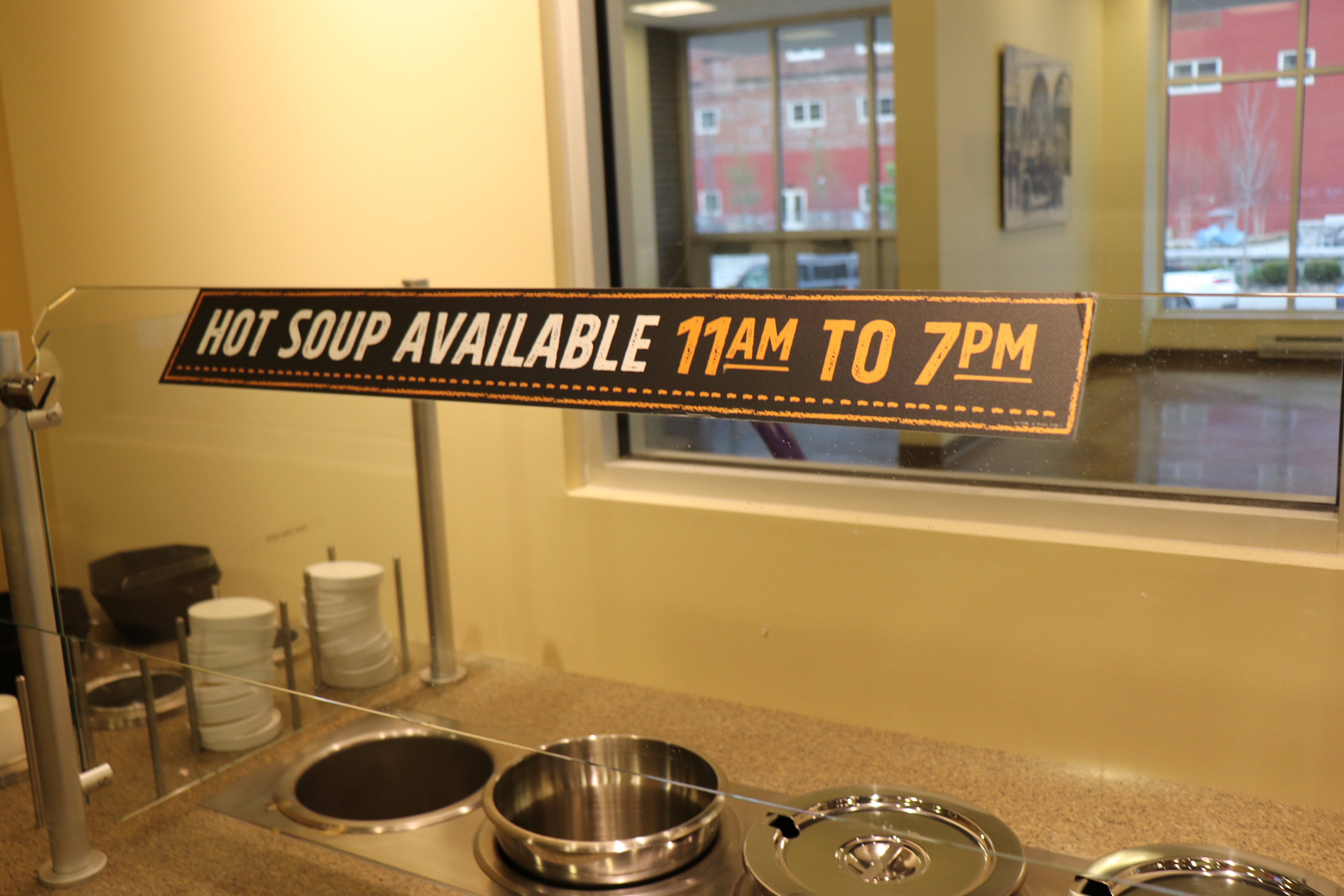 We got a table and headed to the salad bar. I had a salad and this BOMB potato salad! THE BEST potato salad I have ever had. So when you visit do not over look that potato salad! Alexander's also has catering available! Will you judge me when I order a catering size of that potato salad for myself?
We got to try three of their sandwiches. Now when you hear the word sandwich these are not what comes to mind. These sandwiches are next level.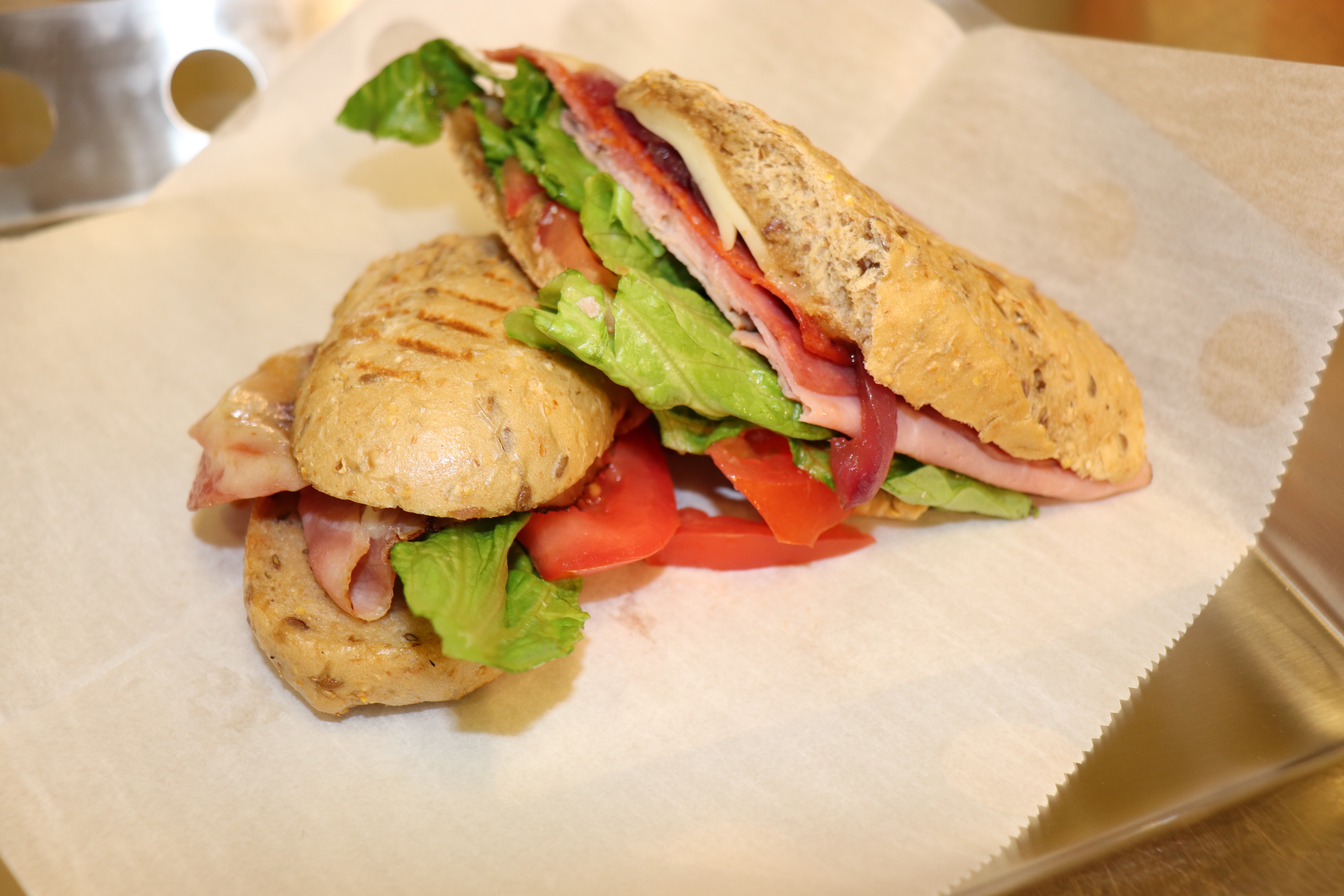 Italian – served on Sixteen Bricks Ciabatta Rolls, Ham, Salami, Pepperoni, Provolone, with Pickled Red Onions, Lettuce and Tomato topped with Spicy Garlic Dressing

.
I really liked one! I'm a big fan of the salami, pepperoni style sandwiches.
---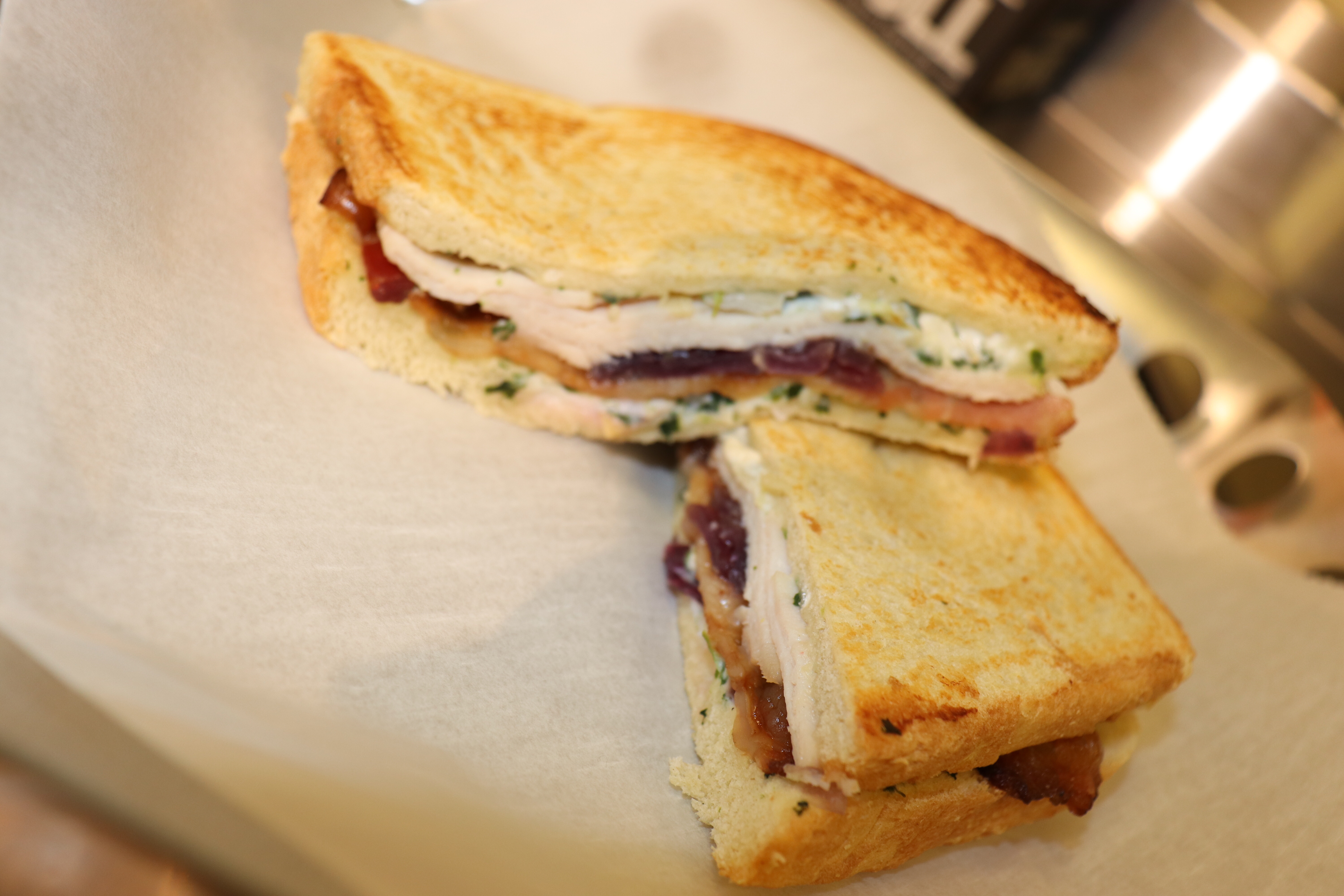 Plucked & Pickled – Sixteen Bricks Sourdough Bread with Oven Roasted Turkey, Bacon, Pickled Red Onions with Creamy Spinach and Artichoke Spread (served hot or cold)
This one might have been my favorite. They were all honestly so good it was hard to choose. The flavor in this sandwich was just perfect! Everything I didn't know I always needed.

---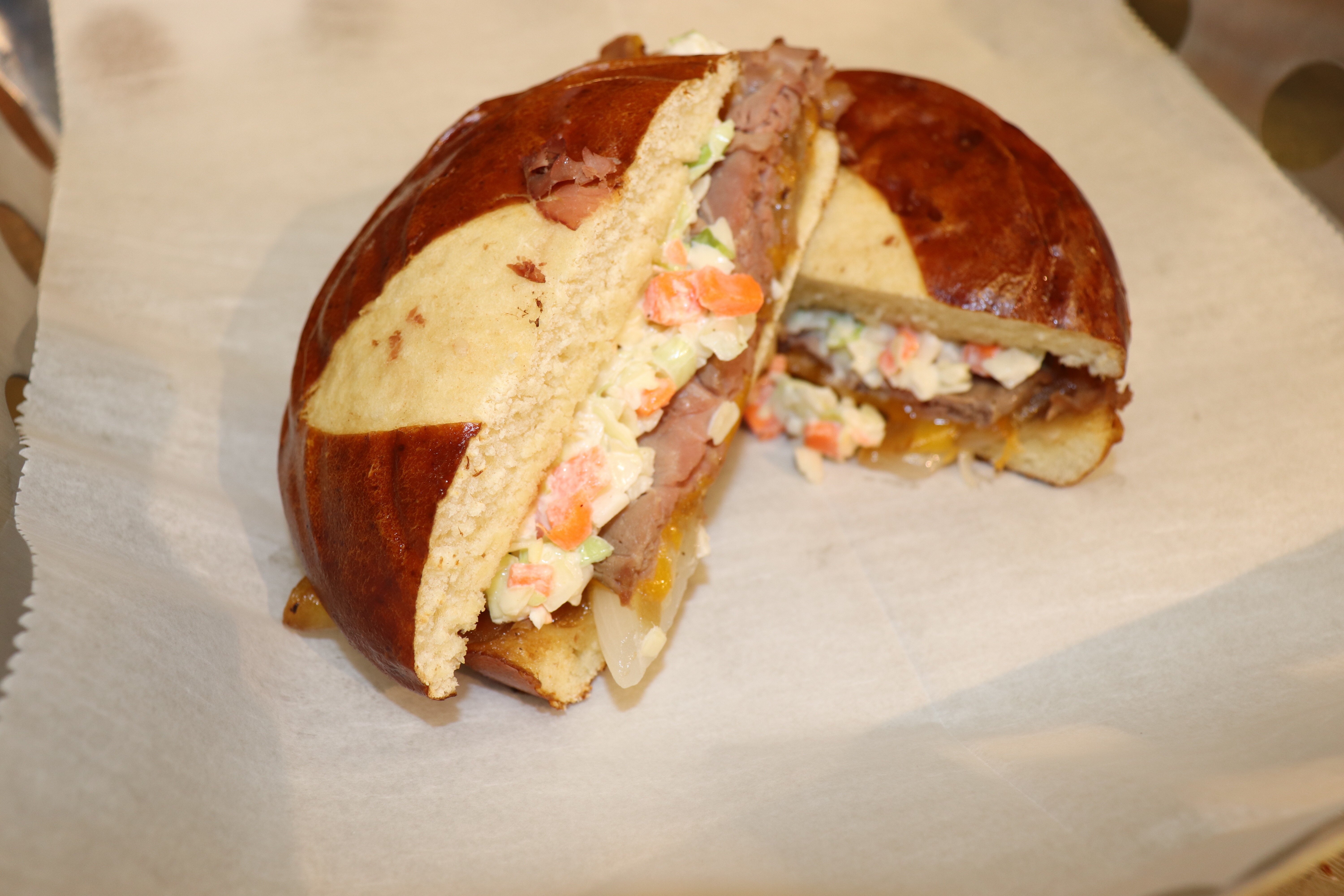 Hamiltonian – Sixteen Bricks Pretzel Bread; Roast Beef, Cheddar Cheese, Creamy Coleslaw with Onion Marmalade

.
Amazing! I'm not typically a roast beef kinda gal so I wasn't sure what I would think. It was beyond what I expected! That pretzel bun ?
---
The atmosphere of the deli is so sleek and clean. I love the bar facing the giant open window. We looked out and watch the bustle of traffic as the snow fell.
Alexander's opens May 1st! I highly encourage you to check it out. You won't be disappointed!
Find them below:
Love from,